Mental health has become much less taboo in our society today. Celebrities, musical artists, and others in the public eye have all come forward about dealing with depression and anxiety. Although this mental health revolution of modern times has helped a lot of people feel less alone, many are left wondering if this interpretation of mental health is misleading—and possibly harmful.
Depression Is Not Glamorous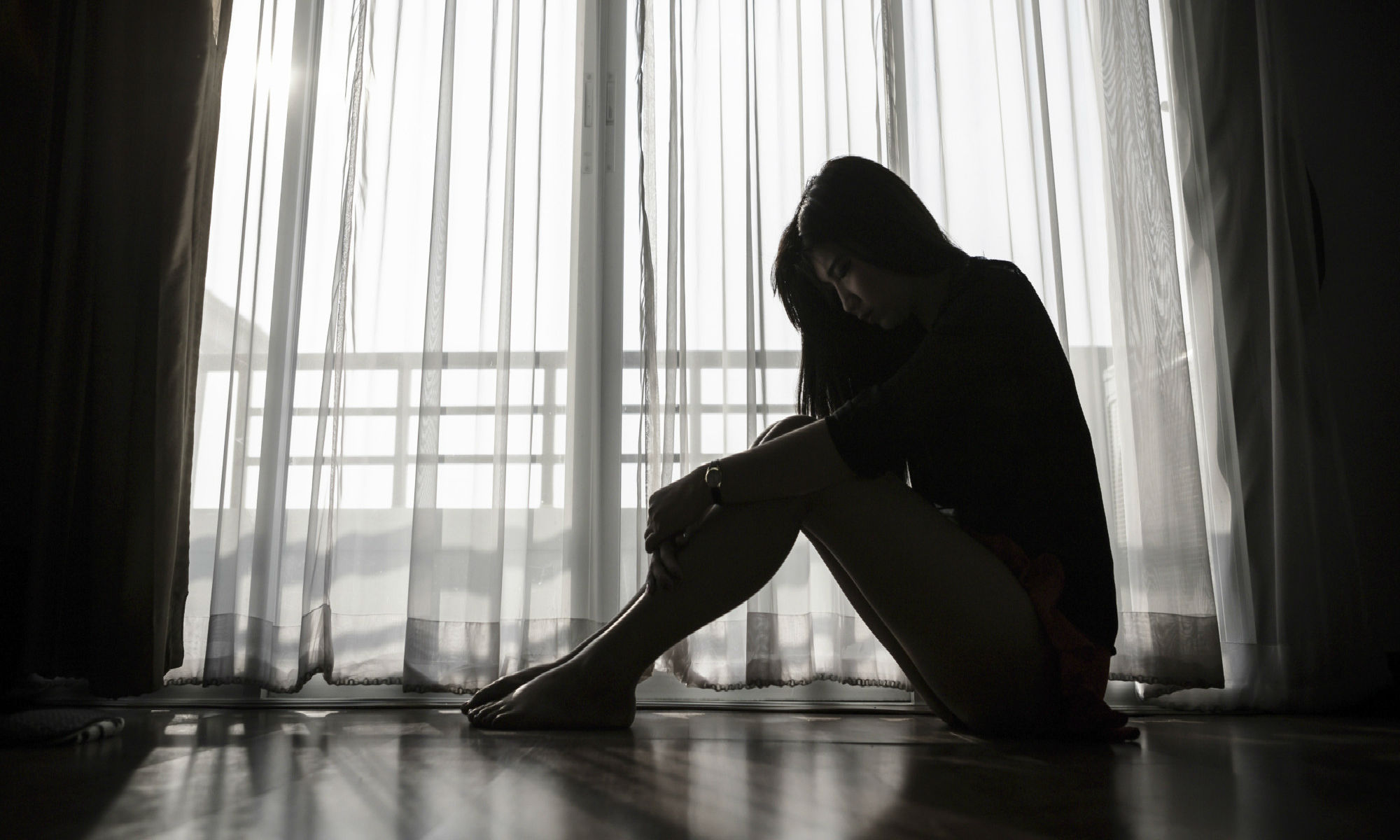 Although depression and mental illness have made headlines and played a part in recent films, some worry it paints the wrong picture. Depression is a big deal. More than one out of 20 Americans age 12 and older and around 10% of adults ages 40 to 59 admitted to suffering from symptoms of depression between 2009 and 2012.
There is nothing glamorous about depression, and one woman's Facebook post finally cleared the air.
One Young Woman Broke The Silence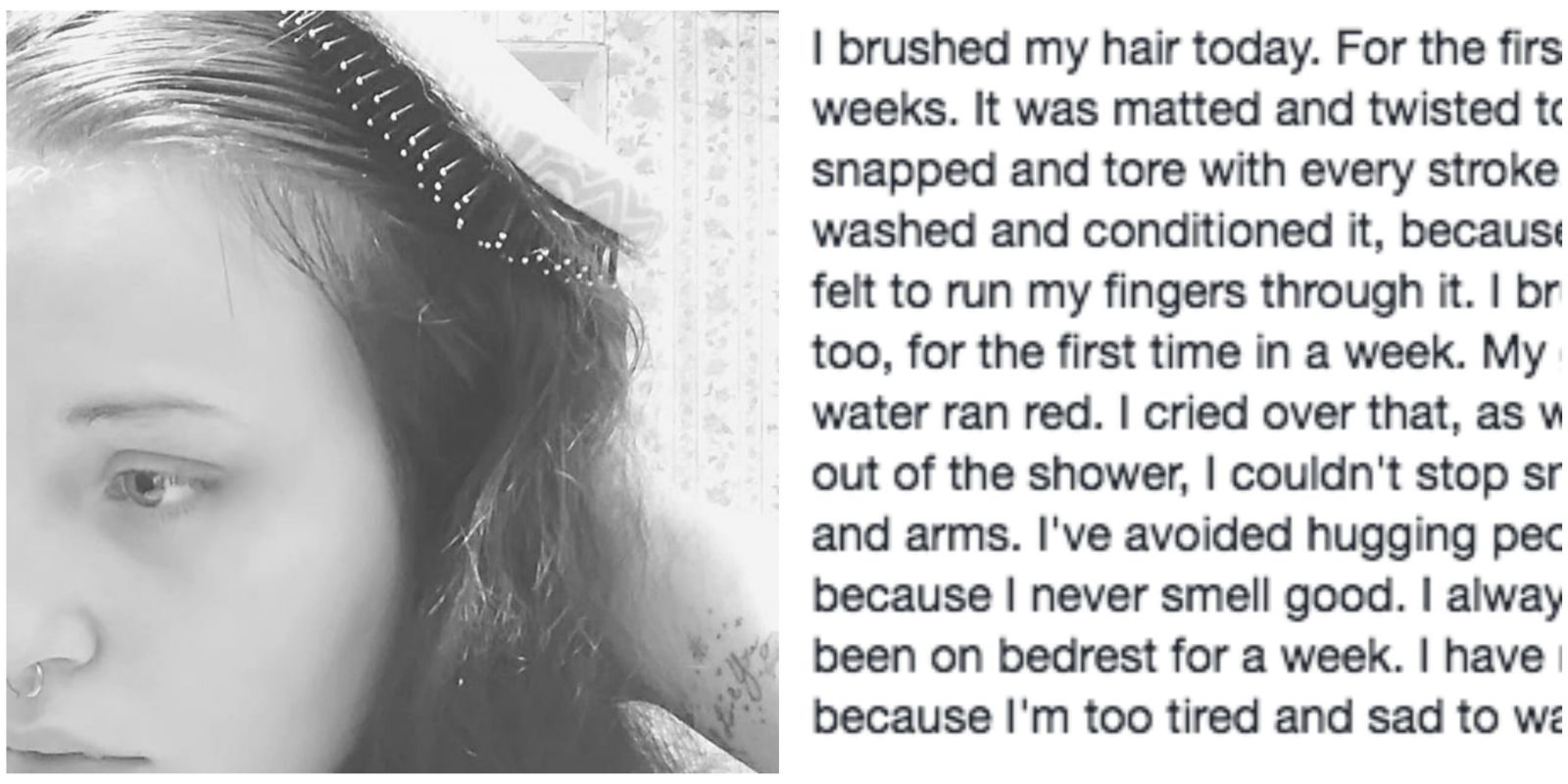 A woman named Katelyn Marie Lesho took to Facebook to highlight the true darkness and ugliness that depression brings. She posted a picture of herself brushing her hair, and the caption struck a chord with people across the world.
She reveals that she brushed her hair for the first time in a month. "I cried while I washed and conditioned it," she wrote, "because I forgot how it felt to run my fingers through it." Lesho states that after she got out of the shower she "couldn't stop sniffing my hair and arms. I've avoided hugging people for a while because I never smell good. I always smell like I've been on bedrest for a week."
Her words present a true representation of mental illness, one that is not clouded by the silver screen or rose-colored glasses. "Depression is bad hygiene, dirty dishes, and a sore body from sleeping too much," Lesho admits. Her story resonated with people around the world.
The Internet Couldn't Thank Her Enough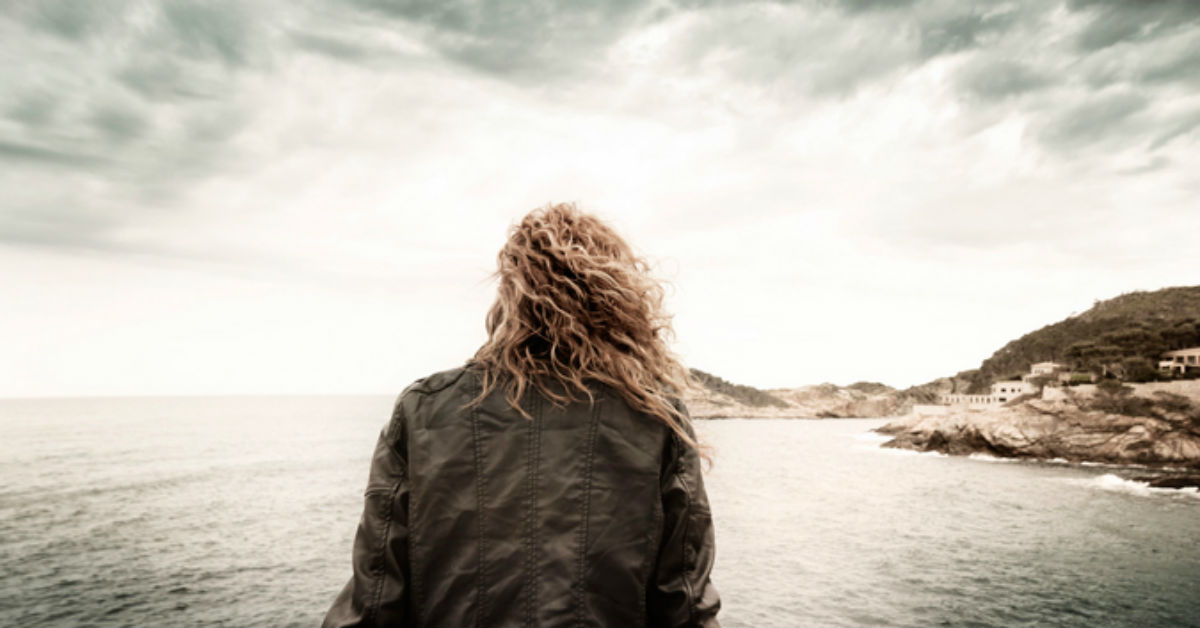 "Every word is true," one Facebook user commented, while another said, "the BEST description of depression I have ever read! Thank you for sharing this with the rest of us." Lesho's post has been liked by over 157,000 people and over 321,000 Facebook users have shared it. Many are applauding Lesho for being honest and open about the raw experience many people have with depression.
"Please be easy on your friends and family that have trouble getting up the energy to clean, hang out, or take care of themselves," Lesho said. "And please, please take them seriously if they talk to you about it. We're trying. I swear we're trying. See? I brushed my hair today."
Dealing with mental illness is nothing to be ashamed of. This young woman's post proves that you are undoubtedly not alone! If you or someone you know is suffering, call the U.S. National Suicide Prevention Lifeline any day, anytime, at 1-800-273-8255.