DC Comics has been striving to make sure their own streaming service is a stand-out one. While carrying most of DC Comics' movies and television series, the streaming channel of DC Universe is also developing exclusive series of "Titans," "Doom Patrol," "Young Justice," and "Swamp Thing." Even with all this, however, the streaming service seems somewhat bear. Compared to the likes of Netflix and Amazon Prime, there's a lot of catching up to do for DC Universe. They're now hoping the fans can help them.
Via SyFy, we've learned DC Universe has launched the campaigns of DCYou Unscripted and BizarroTV. DCYou Unscripted is being advertised as a chance for fans to pitch a show to be produced by DC Universe. Don't get too excited though; this campaign is really only looking for reality-based programs, more akin to game shows and cultural focus. So, sorry, they're not looking forward to reading a bunch of pitches for a new Batman show. If you're still interested, you can enter here and you'll have to end soon as the deadline is for November 18th.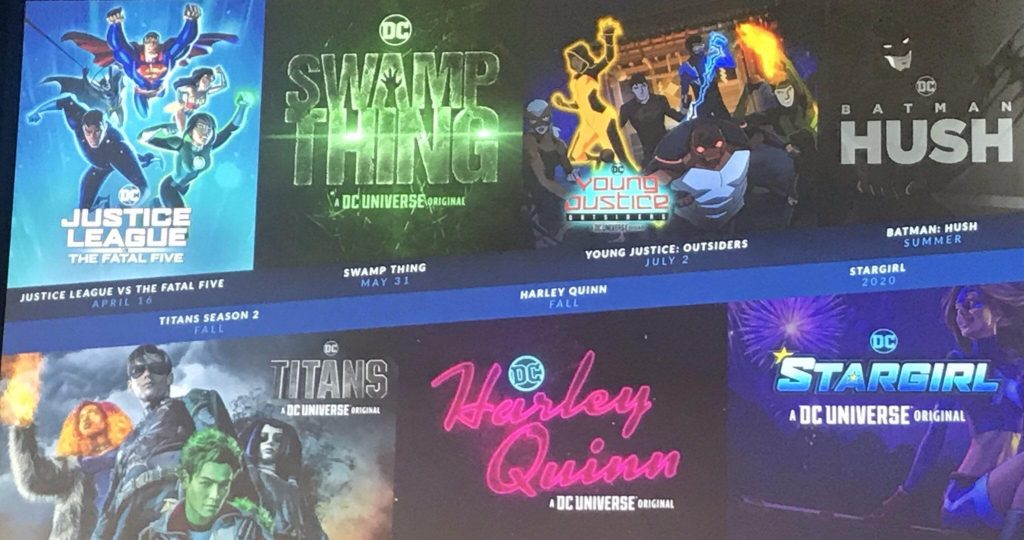 BizarroTV won't be a fan-seeking campaign but an anthology series that will focus on the lesser DC characters through mixed media. Some of these heroes will include Ambush Bug, Space Cabbie, the Creeper, and Slam Bradley.
Also worth noting is that DC Universe will also be debuting a Harley Quinn on November 29, 2019, a Stargirl series in 2020 and probably a few more titles in the works. If DC Universe hopes to expand its audience and not just be melded into WB's upcoming streaming service, expect to hear a lot more about new series coming to the platform.