Director Luca Guadagnino gave us all a strangely surreal Halloween treat last year with his remake of "Suspiria," the cult classic horror film by Italian horror director Dario Argento. Despite the very polarizing reviews the film received, most of the audience seemed to really dig Guadagnino's nightmarish masterpiece of witchcraft, dance, gore, and music by Tom Yorke. The film borrowed little from Argento's original in terms of story but kept all the atmosphere. At least that's what I thought.
But Argento thinks differently after having seen the film and voicing his review with disappointment, during an interview with Radio Rai 1:
"It did not excite me, it betrayed the spirit of the original film: there is no fear, there is no music. The film has not satisfied me so much."
It's a bit disappointing to hear for Argento fans, including Luca Guadagnino himself who had nothing but respect for the original film and its creator. It also sounded as though Guadagnino had Argento's blessing to go ahead with the remake. That's what it seemed like in an interview from last year:
"He was very generous. He has seen the movie, but it's not for me to relay his reaction. I can only say to you that after he saw it he called me, and it was a great call."
But I suppose one can only praise the intent of the work at first and perhaps say something else when the final product is delivered.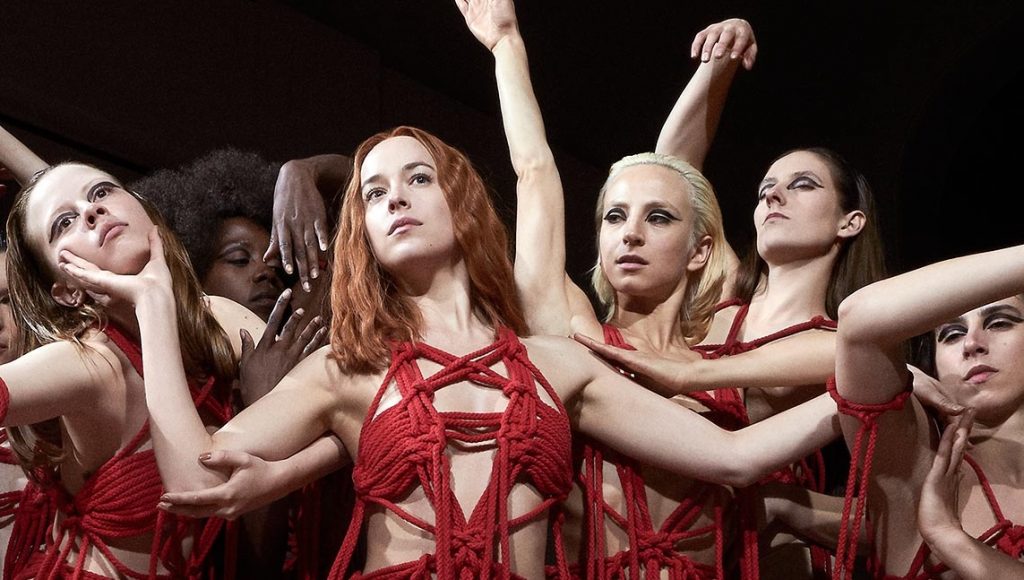 If you missed "Suspiria" and its very limited run in theaters, debuting Halloween night in many theaters, you can catch it on home video and VOD, January 29, 2019.