Another day, another stay at home food trend. While people around the world are baking more and more, it seems that recipes are going viral on social media platforms like Tiktok all the time.
First, there was the whipped coffee trend, which has variations with tea and flavored milk, and now cookies are taking the spotlight. Cereal is a popular breakfast food in the Western world, and it comes in fruity, sugary and savory flavors.
One of the more popular cereal options for kids in the 90s, especially for a good Saturday morning breakfast while watching cartoons, was cookie cereal. Yes, a bowl full of cookies and milk for a chocolatey and sugary experience. Now, the video app TikTok is bringing this millennial favorite cereal back.
Users are uploading fifteen to sixty-second videos of themselves buying pre-cut ready to bake chocolate chip cookies and cutting them into even smaller pieces. Then, pop them into the oven and bake them at about 350 degrees for at least five to eight minutes.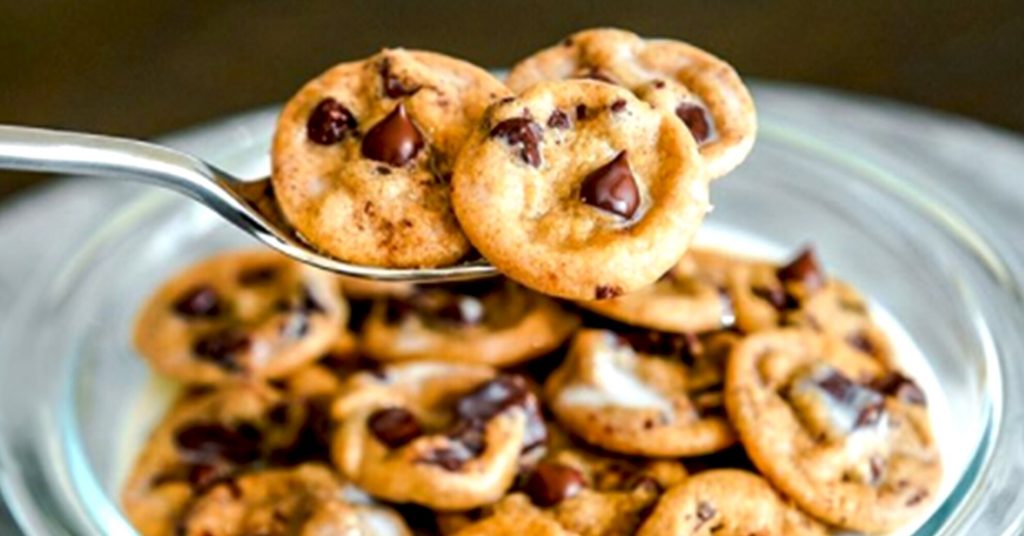 Next, allow the cookies to cool down fully. These mini cookies will be small enough that one can fit on a regular spoon. Once cooled, the cookies can be poured into a cereal bowl just like cereal. Then, add some milk to the bowl and you officially have a bowl of cookie cereal.
The trend quickly grew on TikTok, with many people jumping to create the homemade cookie cereal for themselves. Also, some people have modified the recipe a bit, by using different types of cookies and even just (safe to eat) cookie dough for a texture difference.
The trend actually originated from the idea of mini pancakes that were placed in a bowl and eaten like cereal. However, many people missed the part about pouring milk into the bowl, as pancakes and milk is not a combination most people are used to.