Chips Ahoy! is one of the most popular cookies in the United States and around the world. These packages of chewy chocolate chip cookies are both delicious and convenient. Chips Ahoy! Cookies have been around since Nabisco has been 1963 and has relaunched in 2015 after being discontinued.
Reese's is also a super well known candy option, with many different varieties. They are available as peanut butter cups, as candy pieces, candy bars and even in Chips Ahoy! This is actually not the first time that Chips Ahoy! and Reese's have had a candy collaboration. There was a time when Chips Ahoy! cookies were available with chunks of Reese's peanut butter cup inside of them.
Now, Nabisco recently unveiled the Chips Ahoy! Reese's Pieces cookies, which are regular Chips Ahoy! cookies with bits of Reese's Pieces inside of each cookie. Also, instead of chocolate chips, these new cookies actually have peanut butter chips inside of each individual cookie along with various yellow, orange and brown Reese's Pieces.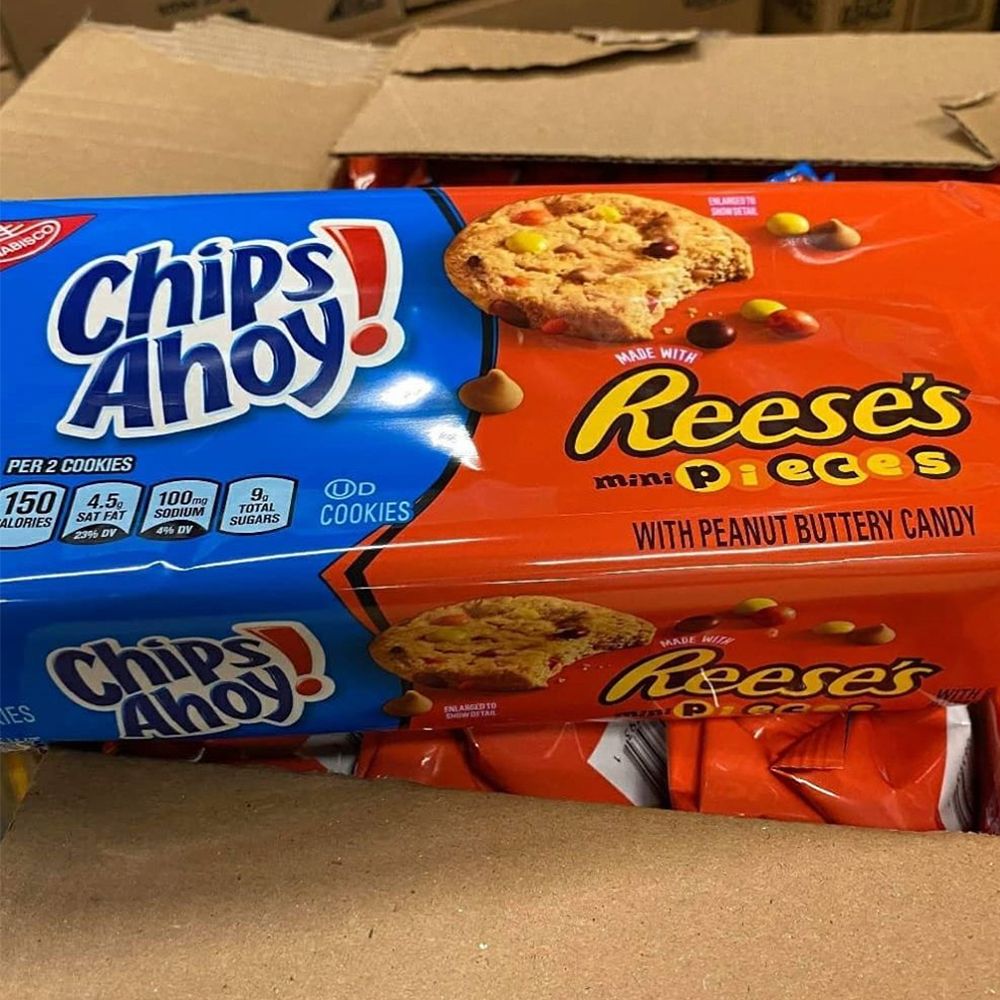 Even the packaging of the cookies is different, with half of the bag being the traditional blue Chips Ahoy! and the other half being the bright orange Reese color, with the candy logos being the same on each side of the bag as well.
Given the success of the other Chips Ahoy! collaboration with Reese's, it's a wonder why this collaboration didn't arrive on grocery store shelves sooner. Chips Ahoy! even released the Chewy Chocolate Chip Cookies and the Chewy Double Chocolate Chip Cookies with Reese's in them, previously.
There has been no official word on when this new Chips Ahoy! and Reese cookie collaboration will drop in stores, although some lucky social media candy fans have already found them. It's safe to say these cookies will soon be a staple on grocery store cookie aisles nationwide and may even go to major retailers like Target and Walmart.