Breakfast Bites
Breakfast is the most important meal of the day, and it's important for this energy filled meal to be tasty as well. Making breakfast bites is an excellent way to get your protein on the go, with bite-sized bits of breakfast which are also healthy.
The great thing about this recipe is how versatile it is. You can easily add more ingredients, like tomatoes, to completely change the taste of the bites. You can also add more eggs or less eggs depending on how many people you need to feed. It is an excellent recipe to prepare beforehand, like for meal prep at the beginning of a week.
Ingredients
7 eggs
1/4 tsp. salt
1 cup spinach
3/4 cup  swiss cheese
1/4 cup milk
1 cup grated cheddar cheese
Directions
Preheat the oven to 350 degrees. Then get a muffin pan out and fully grease each muffin cup with oil or cooking spray.
Then take a large bowl, and crack all the eggs into the bowl together. Then whisk all the eggs together until the mixture is smooth.
Then add the cheddar cheese, salt and pepper to the mixture, and stir everything together until the mixture is smooth.
Take the spinach and finely chop it into small pieces, or as desired. Then add the spinach to the egg mixture and stir until everything is well mixed.
Using a spoon or a cookie scoop for more accuracy, plop the egg mixture into the muffin cups evenly, making sure the mixture doesn't fill the cup entirely. This ensures that the mixture will fully bake and no ingredients will spill over the muffin cup during baking. About two-thirds of the cup should be filled.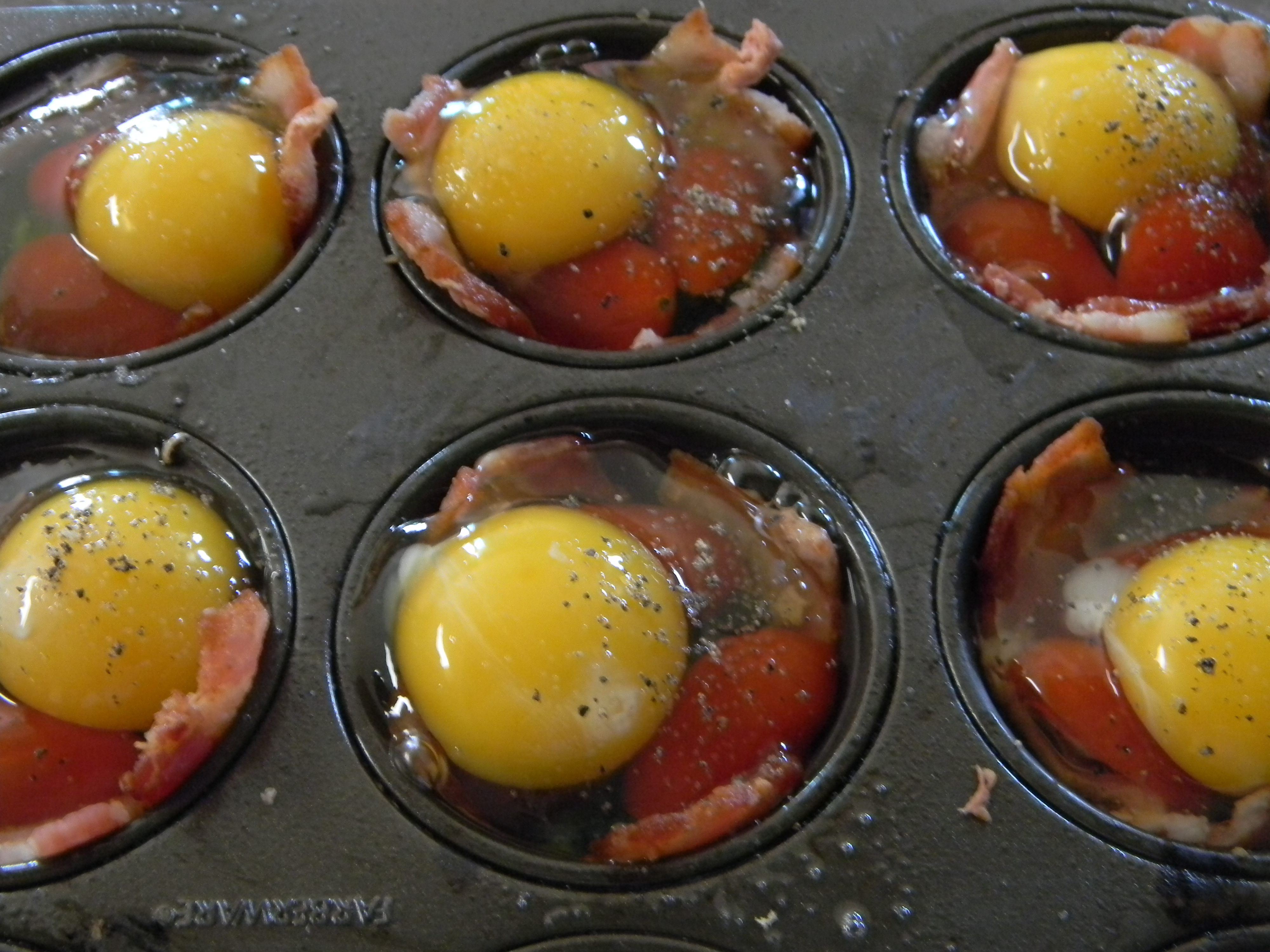 6. Add swiss cheese as a top layer to all the muffin cups, covering the tops as much as desired.
7. Carefully place the muffin tin in the oven and bake the mixture for a minimum of twenty minutes. The edges of the muffins should be golden brown. It's important to stick a toothpick down the middle of each muffin to fully ensure that the mixture has fully baked and is safe to consume.