In what is sure to be the most provocative picture this fall, "Bombshell" is a docudrama that will focus on the sexual harassment scandal within Fox News. We've already seen a teaser trailer which merely showcased how the likes of Charlize Theron, Nicole Kidman, and Margot Robbie will transform themselves for the roles of the real women who worked in such a hostile environment. But the latest trailer reveals more of them as well as John Lithgow who, yes, also completely transforms himself for such a picture.
As the trailer reveals, Lithgow will be playing the aged head of Fox News, Roger Ailes. But it's hard to believe Lithgow looking such a part that even after seeing him in the footage reveals, it's still astounding. Of course, the real stars of the picture will be Charlize Theron as Megyn Kelly, Nicole Kidman as Gretchen Carlson, and Margot Robbie as Kayla Pospisil. It's possible one or two of these actors could be up for some Academy Awards given the early buzz about the picture's first screenings at film festivals.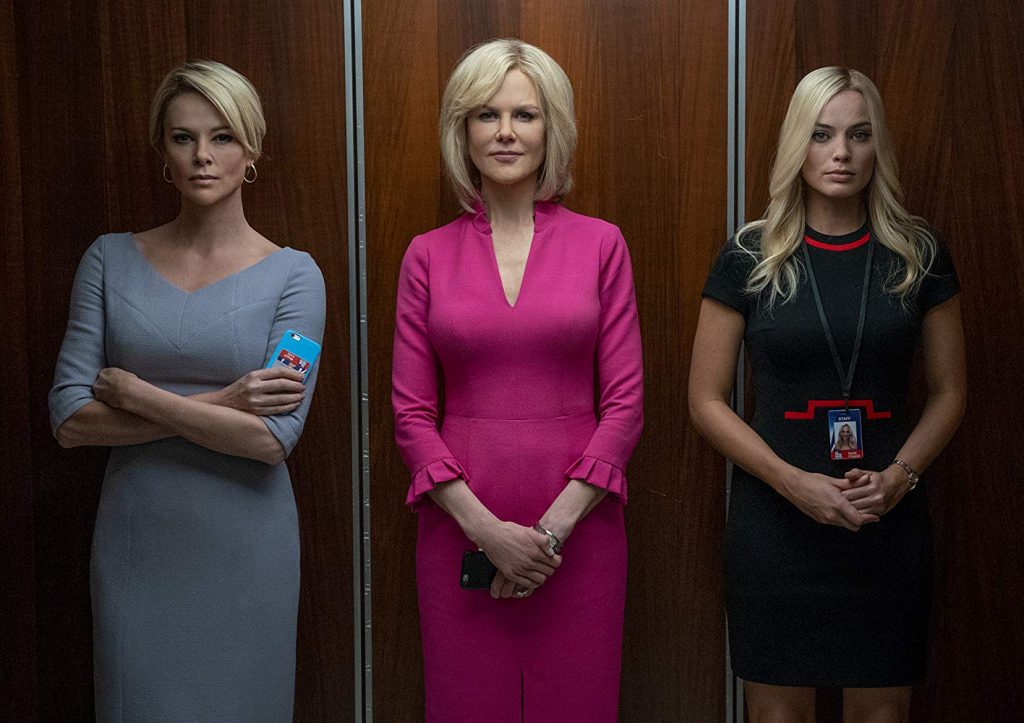 Check out the trailer and read the story synopsis below:
Starring Academy Award® winner Charlize Theron, Academy Award® winner Nicole Kidman, Academy Award® nominee John Lithgow and Academy Award® nominee Margot Robbie, based on the real scandal, BOMBSHELL is a revealing look inside the most powerful and controversial media empire of all time; Fox News, and the explosive story of the women who brought down the infamous man who created it. Directed by Emmy® Award winner Jay Roach and written by Academy Award® winner Charles Randolph.
"Bombshell" will be exploding into theaters this December.