Finding the perfect wedding dress is no easy task. It's even more difficult if the bride can't actually see the dress. But that didn't stop Stephanie Agnew of Melbourne, Australia from knowing when she had found the right dress for her upcoming nuptuials.
Agnew, her mother, and two of her three siblings all suffer from Cone-Rod Dystrophy. They have different levels of blindness, with Agnew only able to see some light and dark shapes.
When Agnew went shopping for her wedding gown, she invited photographer James Day, a longtime friend, to document the experience just in case medical science allows her to see again one day.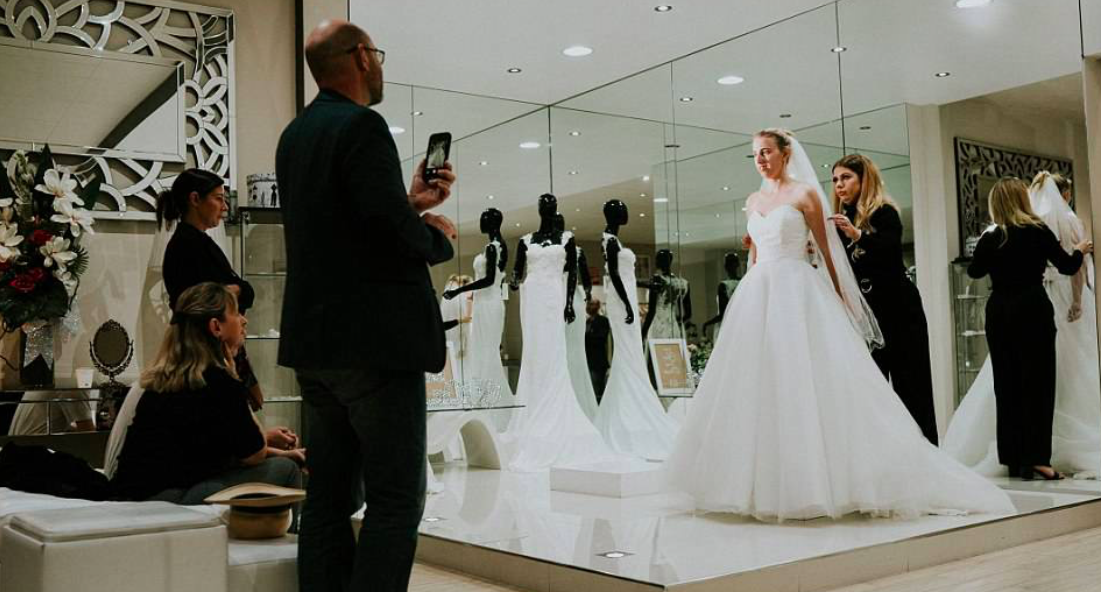 "I was really nervous and anxious and scared I would have a breakdown in the shop," says Agnew. "It is such a big moment for a woman and I didn't want to look in the mirror and not be able to see the dress."
However, everyone in attendance did their part to help Agnew get a feel for each dress.
"Everyone there had something to offer when it came to helping her choose a dress," explains Day. "Steph's dad would explain what he would see and Steph's mom would explain how it felt to touch."
Ultimately, Agnew tried on 18 dresses, and for one dress in particular, she knew right away is was the dress for her.
"Even though I couldn't see it I knew it was the one immediately," says Agnew. "I had goosebumps immediately and that feeling that brides talk about."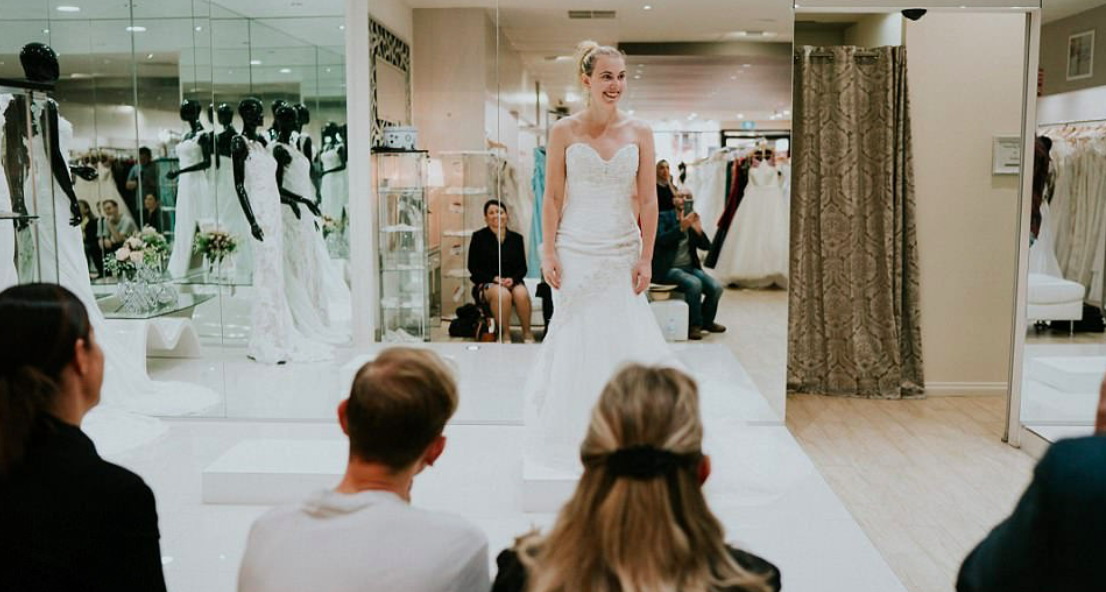 Day, who has been photographing Agnew since before she went blind, posted pictures of the dress shopping experience on his website. He also has included a vivid description of each image so Agnew can envision it in her mind.
Per Agnew's request, Day did not post any pictures of the actual dress she will where when she and husband-to-be Rob get married this November. However, by being so public with her experience, she's hoping to serve as an example for others who have lost their sight.
"When people tell you that you can't do something you can't let that affect you," says Agnew. "Everyone has hurdles so it's important to dig deep within yourself and understand that life can be hard but there are always ways to deal with things."
[Images via James Day]