As Warner Bros continues developing DC Comics films, plans are underway to develop a sequel to the sleeper hit of Shazam, based on the superhero who is summoned when Billy Batson shouts "SHAZAM" to become the magically-powered hero. While Shazam 2 is still happening, the spin-off series of Black Adam will be heading into production first. The film will follow the darker-themed rival of Shazam who has the same powers of ancient magic. We've been hearing all about the casting of Dwayne Johnson in the titular lead and Pierce Brosnan playing the role of Doctor Fate. Other members of the cast will include Aldis Hodge as Hawkman, Noah Centineo as Atom Smasher, and Quintessa Swindell as Cyclone.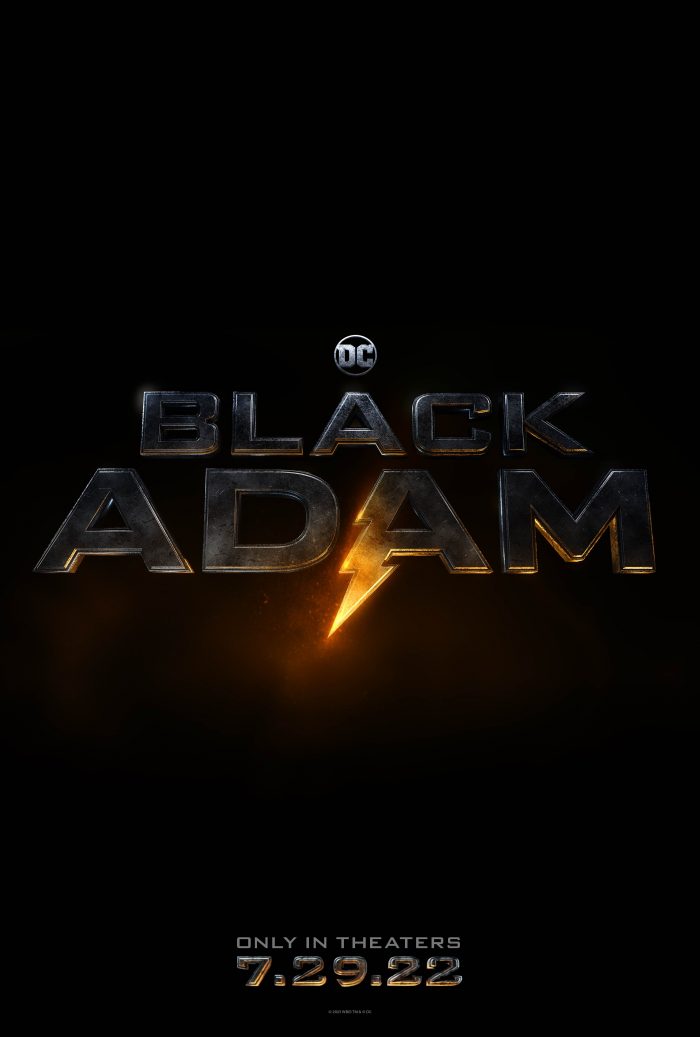 Now we have an official release date for the film. The first poster for the film reveals that Black Adam will hit theaters on July 29, 2022. Of course, one question remains if it'll just be in theaters or if Warner Bros will still be doing the hybrid release model of theaters and HBO Max releasing. At the moment, WB only seems to be making this move for 2021 with no plans set in stone for 2022. We'll just have to wait and see what comes next year.
What we do know is that the film will involve Black Adam being taken down by the Justice Society of America. The film is being directed by action-experience director Jaume Collet-Serra (The Commuter) and will be going into production next month in Atlanta.