Sunday proved to be a most excellent day, as a teaser as well as the first poster from the upcoming Bill & Ted Face The Music were dropped during the Super Bowl. 
With the movie's premiere still a ways off, set for this summer sometime, we have yet to be shown any type of trailer or footage.  However, hopes are that this will come sooner rather than later.
In the meantime, while we anxiously wait, we have the one-sheet poster to hold us over.  Although the title of the sequel is not actually included on the poster, that doesn't matter as the iconic time-traveling phone booth is present.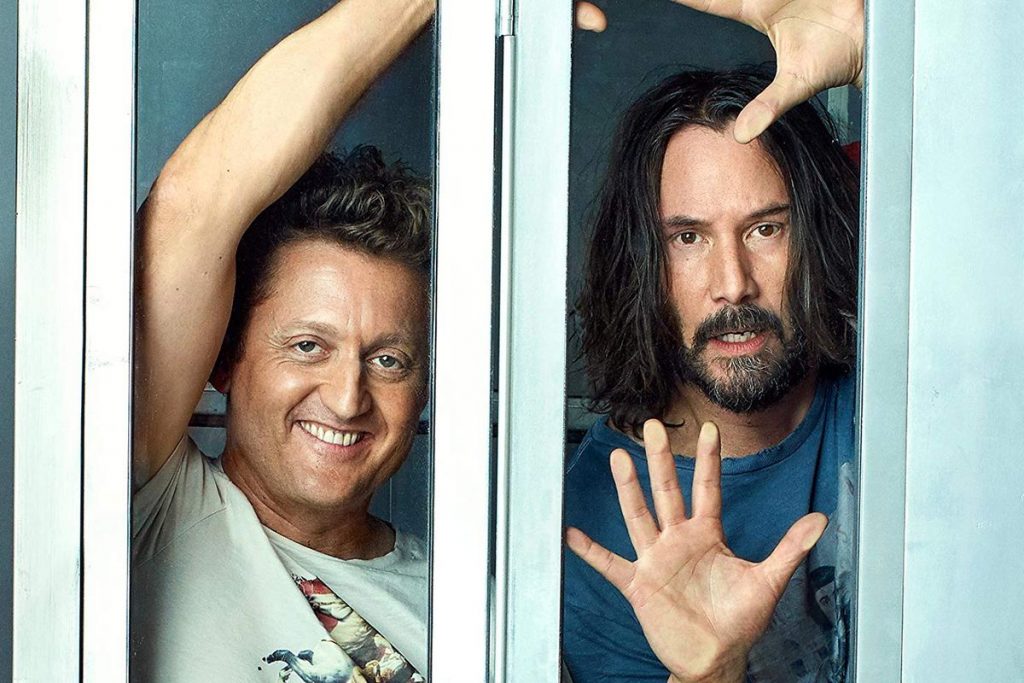 The phone booth, as fans will remember, served as the duo's mode of transportation, in what many consider somewhat of a Doctor Who homage.
Original cast members Keanu Reeves and Alex Winter are reportedly set to return for the latest installment.  It will be the first time in 30 years that the two have appeared as their iconic characters. 
Other cast members reportedly include Samara Weaving as Bill's daughter, Thea, and Brigette Lundy-Paine as Ted's daughter, Billie.  Also set to return as death is William Sadler, with the appearance of Kid Cudi.
The plot of the sequel centers on the fact that Bill and Ted, having remained best friends into their middle-age, have yet to actually fulfill their rock and roll destiny.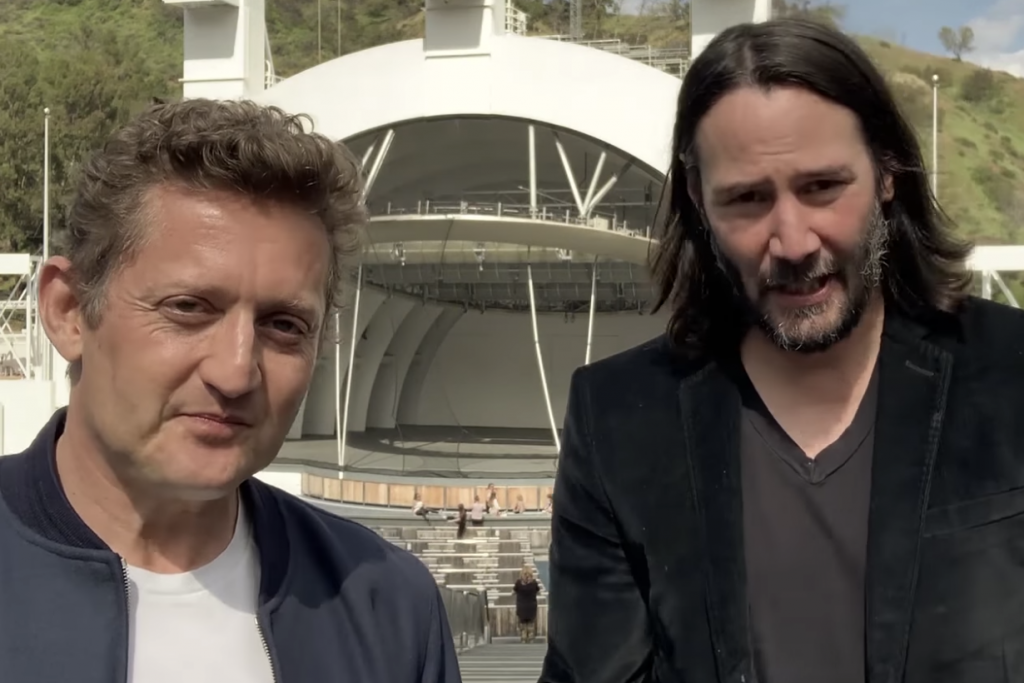 As a result, they end up setting out on an all-new adventure, when they are warned by a visitor from the future that a song they have yet to create is the only thing standing between universal balance as well as life as we currently know it.
The original Bill & Ted's Excellent Adventure was released back in 1989, not only launching the franchise but proving to be one of Keanu Reeves early on cinematic successes. 
Then, two years later, in 1991, the sequel, Bill & Ted's Bogus Journey was released.  Since 1991, the series has laid dormant, even though there has been a lot of discussion and speculation of its return over the years.