Going to a vacation is one of the best rewards that you can give to yourself and your family. Not only do you experience new sights, sounds, and flavors but you also widen your horizons and understanding of the world. But while vacation is a great experience that you should embark on once in a while, there are some people whose experiences are not what we usually expect on fun vacations. To make things more interesting (for us anyway), their experiences were caught on camera.  Below are 24 awkward vacations photos to remind you that anything can happen on your vacation!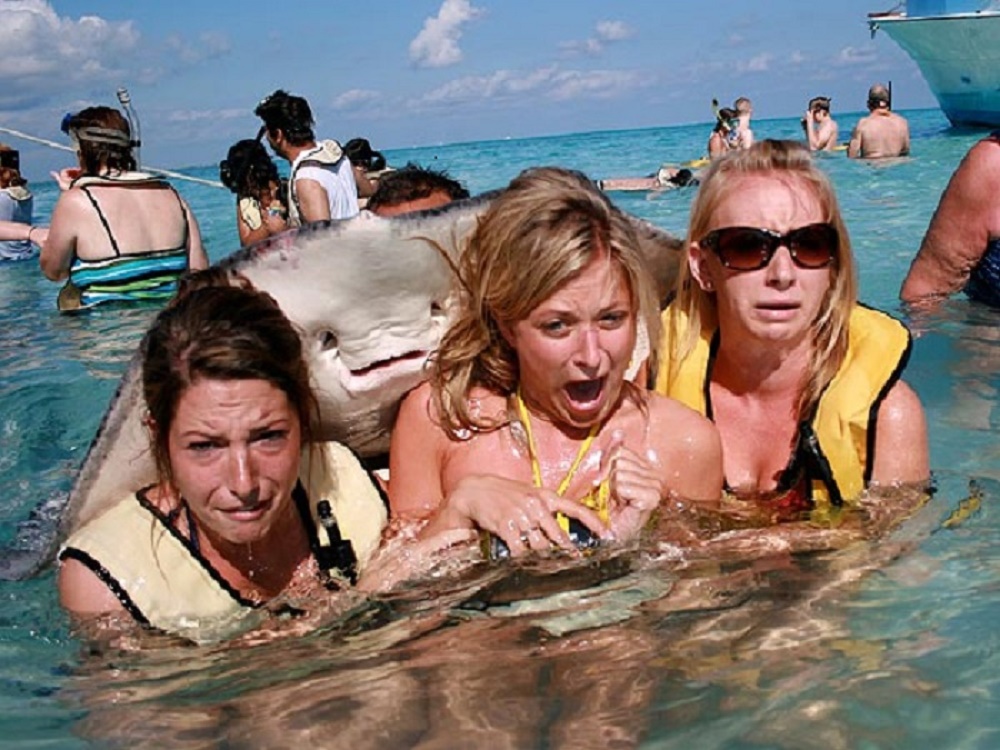 How to get that perfect "kick shot" on the Tower of Pisa
If you visit the Tower of Pisa, then you need to take the obligatory shot of leaning on to or pushing the tower. While others succeed and take the best shot of the tower, others go the extra mile and still fail. This photo is a perfect example of what not to do when taking a picture of the Tower of Pisa. Not only it is wrong but it is also very dangerous. But just to be fair, the girl does have some good legs and core strength to be able to perform that mid-air kick.
The third party
This photo shows a couple a lovey-dovey horse ride during their honeymoon in Jamaica. While their intention is to show their immense love for the people back home to see, what they did not realize is the poor man guiding the horse through the waters of the Caribbean Sea and it looks like the man is having a hard time – well, not looking at the sweet and passion couple, but guiding the horse probably to the shore. We cannot put the blame on the couple. After all, they just asked someone to take their photo.