In many areas of the country, the local asparagus crop is the first sign that spring really is here to stay. But before you know it, asparagus season will be gone again. So enjoy this delicious green bounty while it lasts! From a simple roast to a lemon saute (and some bacon in between), here are three easy recipes that let the asparagus do all the talking.
Roasted Asparagus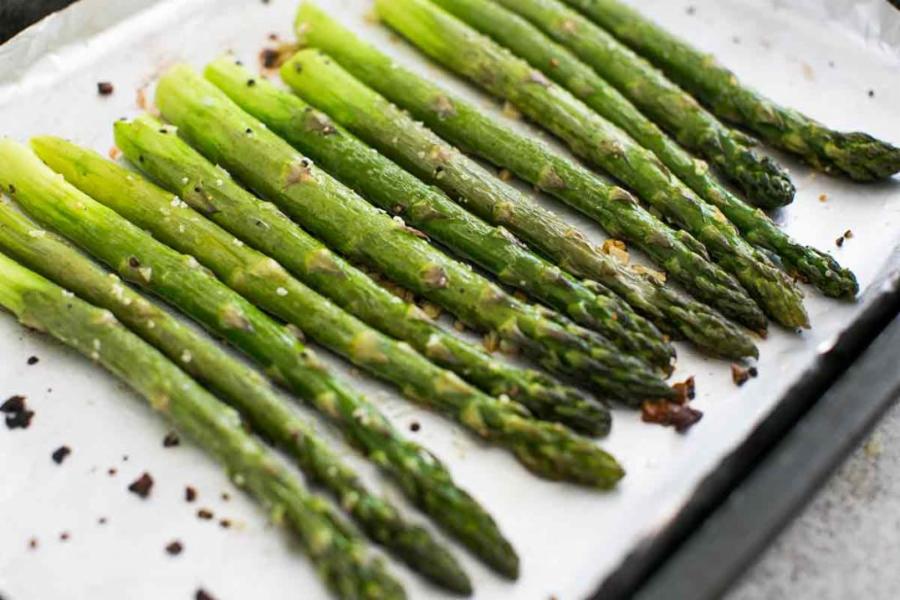 Recipe by Ina Garten
Ingredients
2 pounds fresh asparagus
High-quality extra virgin olive oil
Kosher salt
Freshly ground black pepper
Directions
Preheat the oven to 400 degrees F.
Break off woody ends of asparagus. Place asparagus stalks on a baking sheet, drizzle with olive oil, and toss to coat. Arrange asparagus in a single layer and sprinkle liberally with salt and pepper. Roast for 25 minutes, until tender but still crisp.
Crispy Bacon Wrapped Asparagus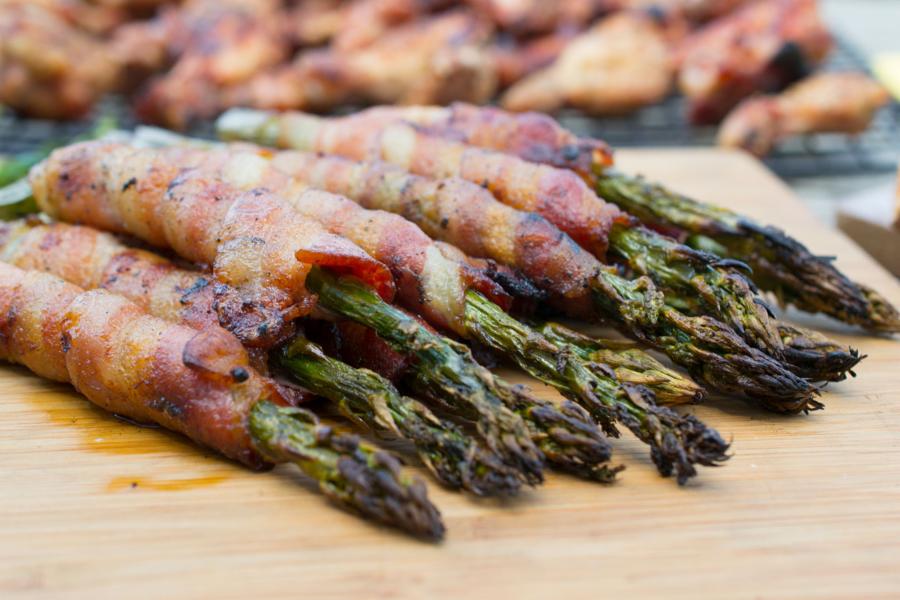 Recipe by Wholesome Yum
Ingredients
24 stalks of asparagus, tough ends trimmed
12 slices of bacon
1 tsp olive oil
Garlic salt
Black pepper
Directions
Preheat oven to 400 degrees F. Place an oven-safe wire rack over a baking tray.
Drizzle olive oil over asparagus. Sprinkle with garlic salt and black pepper to taste.
Cut each bacon slice lengthwise to make two narrower strips. Wrap each strip tightly around an asparagus stalk, just slightly overlapping the bacon on each stalk. Place seam side down onto the wire rack.
Bake for 10 minutes, then turn each piece over with tongs. Bake for an additional 10-15 minutes, until the bacon is almost crispy. Turn oven to broil, then place under the broiler for 1-2 minutes more to crisp.
Sauteed Lemon Asparagus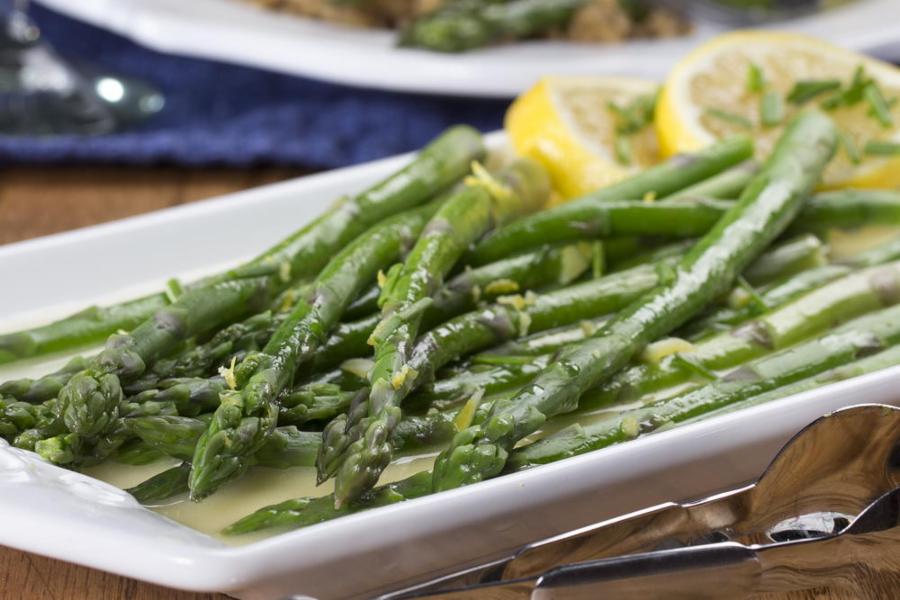 Recipe by Martha Stewart
Ingredients
1 tablespoon olive oil
2 bunches asparagus (14 ounces each), ends trimmed
Coarse salt and ground pepper
4 wide strips lemon zest
Juice from 1/2 lemon
Directions
Heat olive oil in a large skillet over medium heat. Add asparagus, and season with salt and pepper. Cook, turning occasionally until lightly browned and crisp-tender — about 10 to 15 minutes, depending on thickness. Add lemon zest and cook 1 minute more. Remove from heat, add lemon juice, and toss to coat. Serve warm.