Given the recent success of Warner Bros. and DC Comics' superhero epic "Aquaman," having already made over $300 million domestic and $1 billion internationally, it's not the least bit surprising that a sequel would be in the works. Sure enough, Deadline has confirmed that "Aquaman 2" is being developed. And given the huge response, Warner Bros. is moving quickly to capitalize on the popularity.
Hired to write the screenplay is David Leslie Johnson-McGoldrick, an easy choice given that he worked on the first "Aquaman" movie with director James Wan. Wan clearly trusts David since he has also collaborated with him on the script for "The Conjuring 2." David also co-wrote the screenplay of "Aquaman" with Will Beall but it's not clear yet as to whether Will return to write or Wan will return to direct.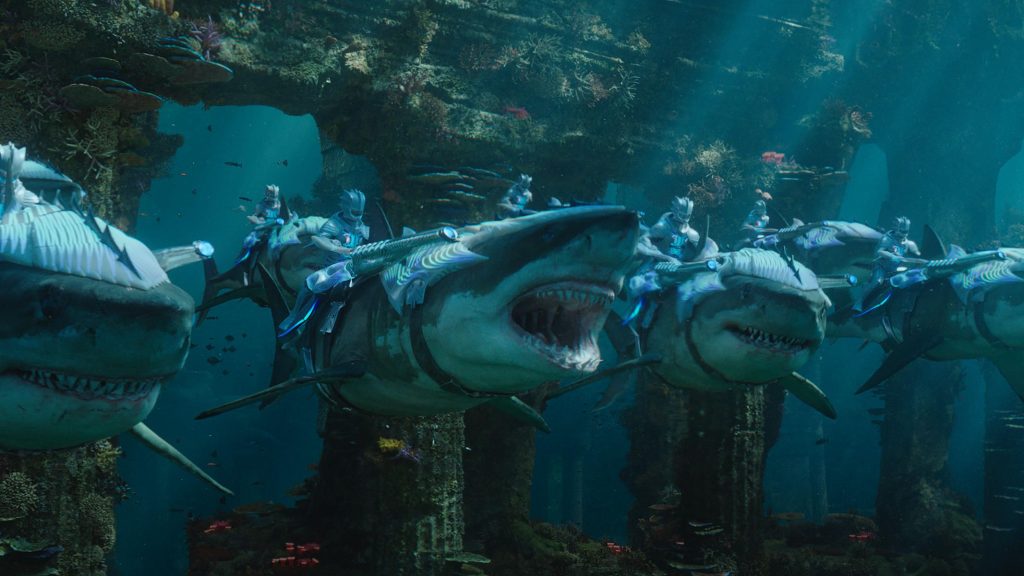 These are very early plans but it wouldn't be too out there to speculate that Warner Bros. will be pushing for Wan to return given how DC Comics' other big success, "The Dark Knight," led to Christopher Nolan returning for the sequel, after taking some time to craft his sci-fi epic "Inception." Wan has certainly earned a heavier pull for what he can do with the sequel, given that the film is still in the top 10 box office results after two months.
What could David Leslie Johnson-McGoldrick have in store for the sequel? More Black Manta? A return of Aquaman's brother? A DC superhero cameo? It's too early to say but suffice to say both Johnson-McGoldrick and Wan have a lot more wiggle room after making Warner Bros' most successful DC Comics movie to date.