The final September box office weekend was a rather sleepy one when it came to the numbers. There were no major releases that were being eyeballed for making big bucks as we go into fall. This is pretty much the calm before the storm when October aims for more notable films of comic book origins and long-awaited sequels.
So it was a decent time for an original animated adventure like "Abominable" to swoop in and take the #1 slot by a narrow margin. The animated movie by Universal brought in $20.8 million for its debut. Not very impressive for a film that cost $75 million to make but it remains to be seen how well it'll keep its kid market coming into October with the release of "The Addams Family."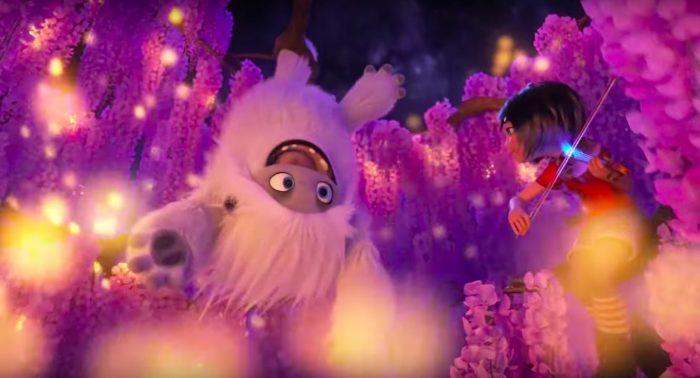 "Downton Abbey," now in its second weekend after previously being at #1, dropped to #2 with a weekend gross of $14.5 million, placing its domestic total at $58.5 million. But there's an interesting jump with the drama "Hustlers," focusing on strippers during a financial crisis. Thanks to good words of mouth, the film rose from #5 last weekend to #3 this weekend with a gross of $11.4 million. Not bad at all for a film that cost $20 million to make and has made $80 million in three weeks.
Also released this weekend was "Judy," the biopic on Judy Garland starring Renee Zellweger. Jumping into awards season early, it's pleasantly telling that the film debuted in less than 1,000 theaters and would arrive at #7 for the weekend. Not a huge box office debut at $3 million but still impressive for its release.
Check out the full box office top 10 weekend results below:
Abominable ($20,850,000)
Downton Abbey ($14,500,000)
Hustlers ($11,470,000)
It: Chapter Two ($10,400,000)
Ad Astra ($10,143,000)
Rambo: Last Blood ($8,575,000)
Judy ($3,091,417)
Good Boys ($2,010,000)
The Lion King ($1,603,000)
Angel Has Fallen ($1,535,000)