Let there be bacon! Vending machines are a convenient way to offer cheap and tasty foods and drinks all across the country and the world. There has been a movement in the United States in recent years to get more healthy options in vending machines, and people have also tried putting comfort food in them.
Now, a vending machine filled with bacon has become a reality, and college students are reaping the benefits. Students at the Ohio State University in Ohio are currently studying for finals, which means lots of late night and quick food. Now, they have a vending machine that dispenses nothing but bacon.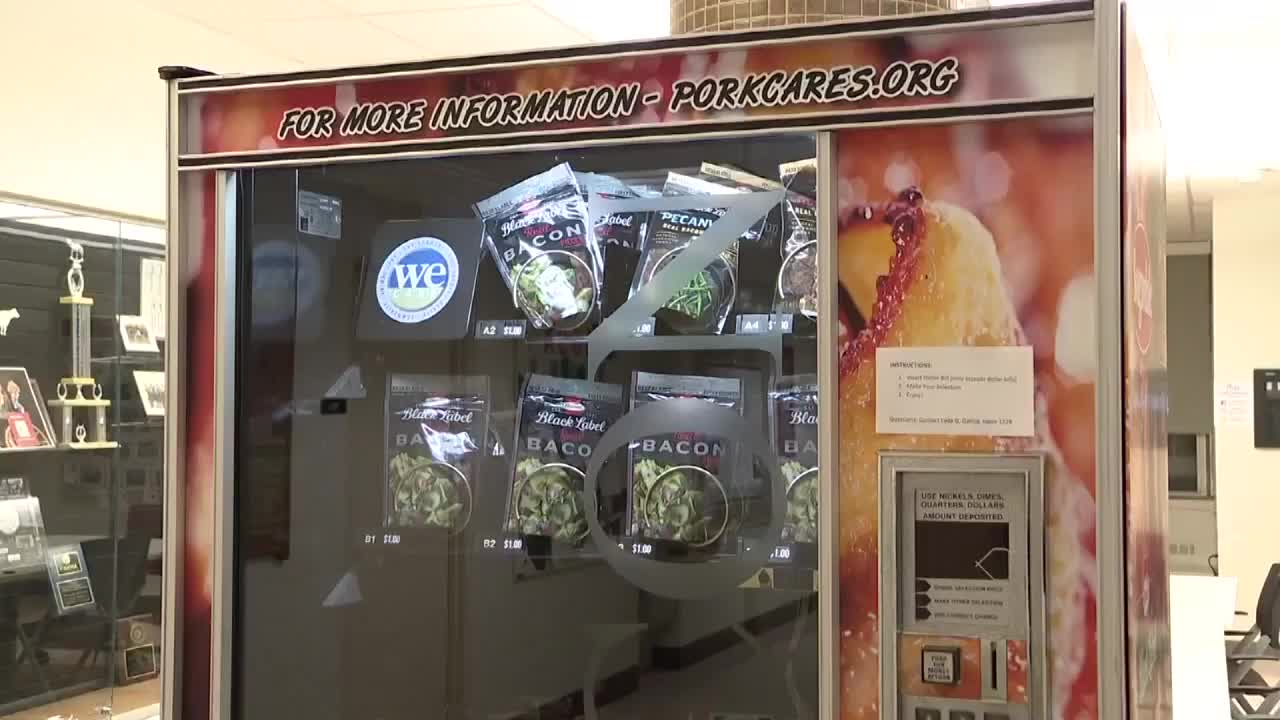 The vending machine is located in the Animal Science Building at Ohio State's College of Food, Agricultural, and Environmental Sciences, and is on loan from the Ohio Pork Council. The entire vending machine is filled with different brands of bacon products, including Smithfield, Hormel and Sugardale.
Every single item in the vending machine is shelf stable, and only costs one dollar. All of the proceeds from the vending machine will go directly back to Ohio State's meat science program. This is the same program that maintains and restocks the vending machine while it's on campus.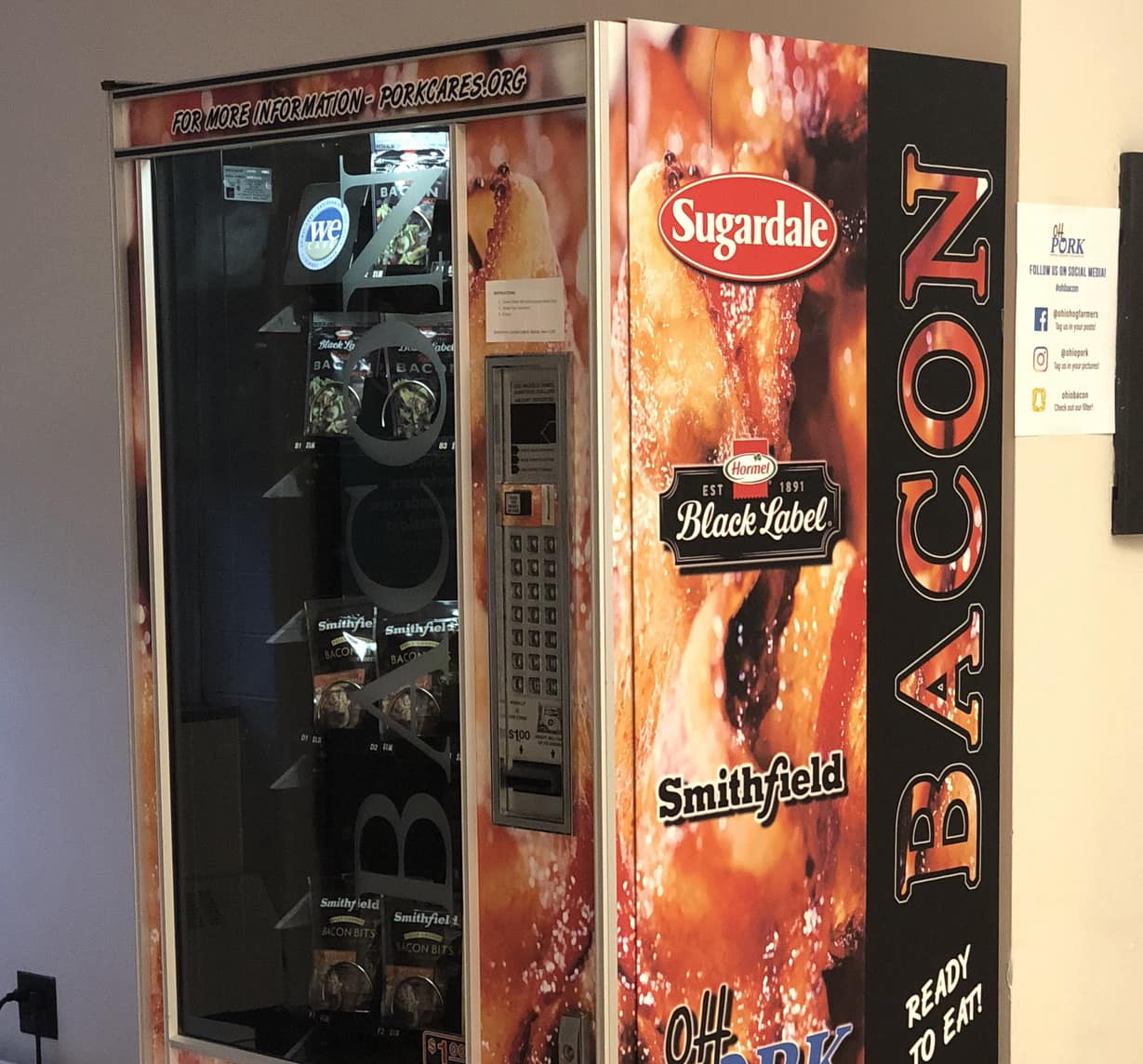 Emily Bir, The Ohio Pork Council's Director of Communications explained, "This campaign has provided us with a really fun way to promote pork products and give a little back to the community – something farmers do every day but do not often talk about it."
Students lined up in front of the vending machine to get bacon, and the news of the machine quickly around campus and even made the local news. Ohio State students will be able to use the bacon vending machine until December 13th, when the vending machine will be physically removed from campus and possibly placed elsewhere.