KFC, also known as Kentucky Fried Chicken is known around the world for their chicken. While there are KFC restaurants in all corners of the world, the extensive menu of different ways to cook and prepare chicken varies by country and location.
KFC is a popular restaurant chain in Singapore and the nation just made headlines for offering a new KFC menu item that is not available anywhere else in the world. In this case, the chain has introduced the Kentaco, or a taco with a completely fried chicken shell.
Yes, you read that right. KFC restaurants in Singapore are now offering a taco, complete with the fixings, but instead of a hard taco shell or a burrito, the taco comes stuffed in fried chicken shells. The "finger-licking good" taco shell is made with KFC's signature fried chicken, which is formed into a taco shape and stuffed with lettuce, tomatoes and four different kinds of shredded cheese.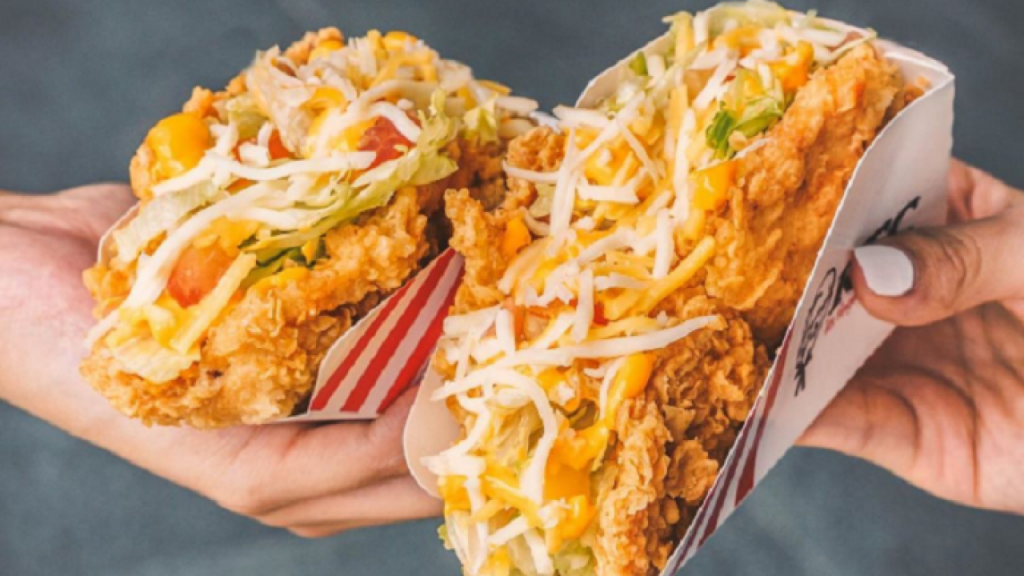 The sandwich, named "Kentaco" was recently posted online through the Singapore KFC Instagram page, and it looks all kinds of amazing.
KFC Singapore might be the new move for Taco Tuesday. These new Kentacos are also almost bite size portions, so it's a good idea to get more than one to enjoy. The individual kentacos even come in their own individual holder, so you won't get your fingers covered in finger-licking goodness.
It's not the first time that another region of the world has gotten an amazing fast food item that hasn't surfaced in the United States. It's unclear if these kentacos will ever see action in any place outside of Singapore, and currently there are no plans to make that jump. There is also no official listed price of the new kentaco, but it should be priced similarly to the other menu items.