Pillsbury is a household name for anyone who loves baking. Pillsbury is known for dominating the refrigerated baking aisle at the grocery store, from ready to bake cookies for any holiday to cinnamon rolls and beyond.
Pillsbury is known for having quick ready to bake cinnamon rolls that are flaky and provide a good helping of icing. Pillsbury is also known for releasing limited edition treats that have unique flavors or include candy or marshmallows.
Now, Pillsbury is releasing two new baking items and both of them contain strawberry. The first is the limited edition Grands! Cinnamon Rolls with Strawberry & Cream flavored icing. This product was also released last year, and Pillsbury has brought it back!
The cannister, which is also a pink color, contains five large cinnamon rolls and a good helping of strawberry icing. The strawberry flavor is not two sweet or artificial and it pairs extremely well with the cinnamon in the roll.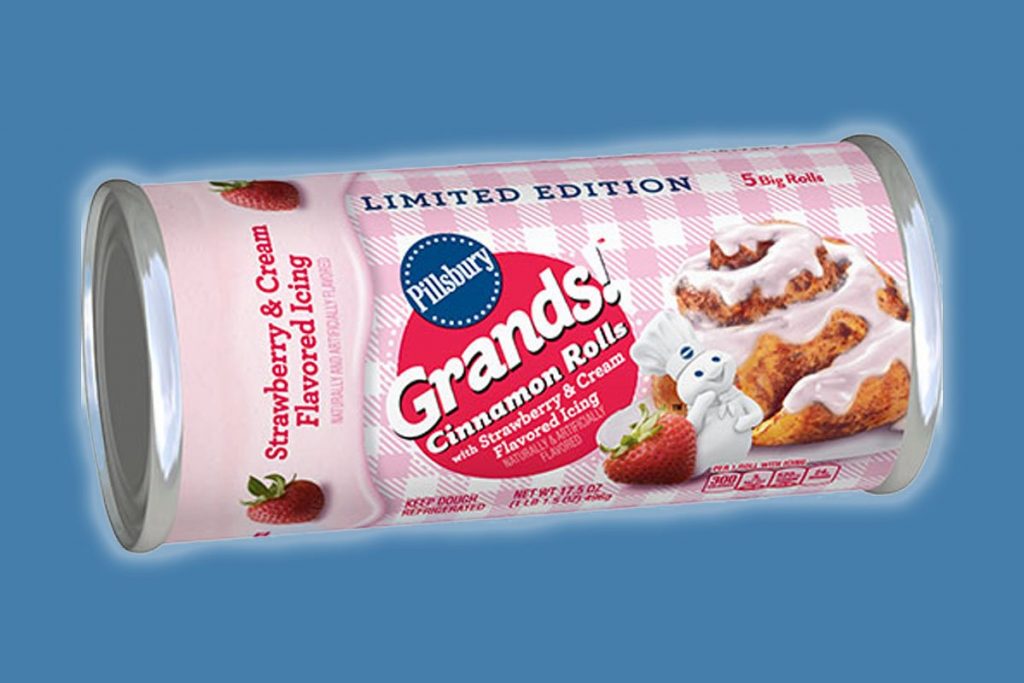 The second strawberry flavor is a limited edition strawberry cheesecake cookie that is ready to bake. This product is currently only available as the big cookie version, although if you wanted to, you could cut them into smaller pieces and bake them.
But each container includes twelve big cookies, which are cheesecake sugar cookies with strawberry flavored bits inside each cookie. The packaging includes a large image of the Pillsbury doughboy, holding a sugar cookie with red bits of strawberry in it. There are also some small red strawberries and pieces of cheesecake in the background as well.
Last year, these large cookies had different packaging, and they were being sold for five dollars for two packages. It appears that this sale is also good for this re-release as well. It's also not clear just for how long these cookies will be available on grocery store shelves.