Skittles are one of the most recognized candies in the world. The iconic rainbow logo and the bright colors of the flavorful hard candies bring anyone who eats them a nice dose of nostalgia.
Skittles are also incredibly versatile candy, which is available in dozens of flavor options and has many seasonal and limited edition flavors like ice cream. Customers can even buy sour versions of Skittles.
The main Skittles flavors are strawberry, orange, lemon, green apple and grape. And for this new Skittles freezer option, the company decided to stick with the classic flavors. Skittles recently announced the Skittles Freezer Pops, which are ice pops straight from the freezer section in all the best Skittles flavors.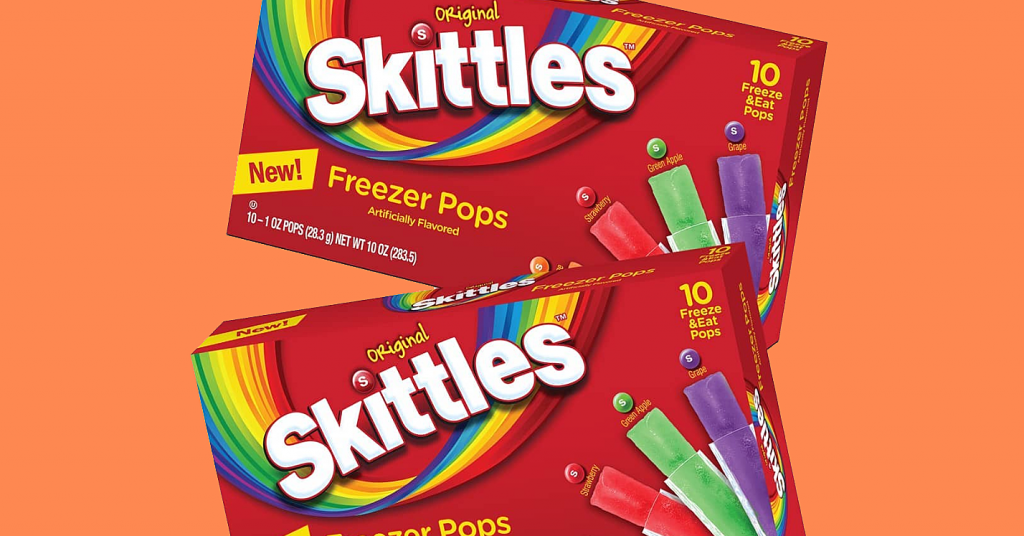 The new Skittles Freezer Pops are available in large boxes of ten individual ice pops. The package is the same red as the Skittles bag, with the Skittles logo and the rainbow in the background. There are also four freezer pops in the bottom right corner, with different colors to show which flavor they are.
Right now, customers can buy these 10 packs of four different flavors, which are orange, strawberry, green apple, and grape online from Walmart.com. The best part is that the entire box is just one dollar.
Also, customers can purchase a box that includes all five flavors of Skittles Freezer Pops for a total of twenty a box, for just two dollars. Another option is to pay seven dollars and get a box full of seventy Skittles Freezer Pops.
It's important to note that these freezer pops are in liquid form, so they need to be purchased and stuck immediately into a freezer so that the liquid can freeze and be enjoyed at a later date. It's unclear if these new Skittles Freezer Pops will be a limited edition item, but they are arriving just in time for the summer season.