There's something about a summertime salad that makes a person feel so refreshed. These three recipes are especially satisfying for avocado lovers!
Strawberry Avocado Spinach Salad
Main Ingredients:
6 cups fresh baby spinach
1 pint strawberries, hulled and sliced
1 avocado peeled, pitted and sliced
4 ounces crumbled gorgonzola or blue cheese
1/4 cup sliced almonds, toasted
half a small red onion, thinly sliced
1 batch of poppyseed dressing
Poppyseed Dressing Ingredients:
1/3 cup avocado oil (or any oil)
3 Tbsp apple cider vinegar
2 Tbsp honey
1 Tbsp poppyseeds
pinch of ground dry mustard
salt and pepper
Instructions:
1) First, make the poppyseed dressing. Combine all ingredients and add a pinch of salt and pepper.
2) Toss all salad ingredients together and add your desired amount of poppyseed dressing.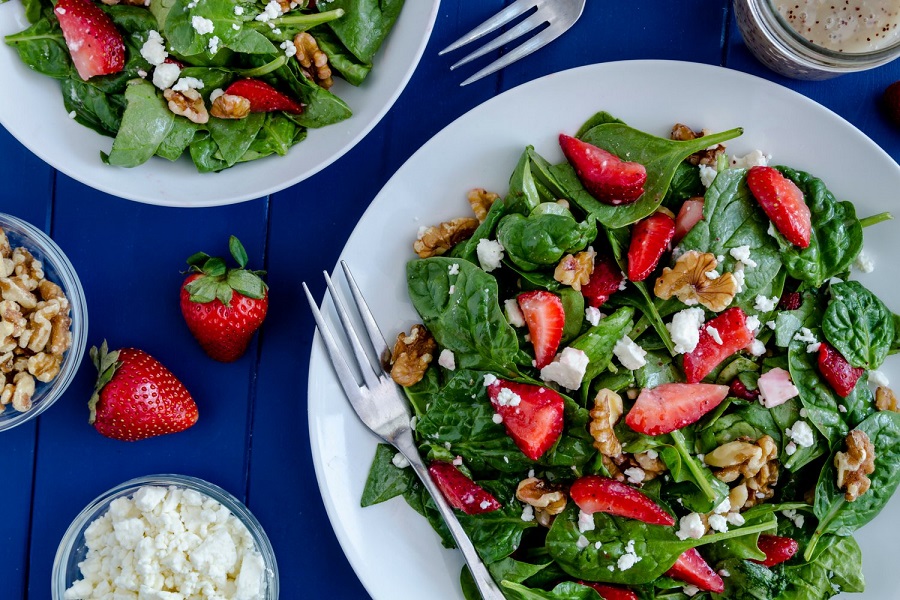 Shrimp Avocado Roasted Corn Salad
Main Ingredients:
2 ears sweet corn, shaved off the cob
3 strips bacon, diced
1/2 lb. large shrimp, peeled
4 cups chopped Romaine lettuce
1 avocado, peeled, pitted and diced
1/3 cup grated Fontina cheese
Buttermilk pesto dressing
Buttermilk Pesto Dressing Ingredients;
1/2 cup buttermilk
1/2 cup mayo or Greek yogurt
1/4 cup pesto
1 small shallot, minced
1 Tbsp lemon juice
Pinch of salt and pepper
Steps:
1) To make the salad, heat a skillet over high heat. Add the corn kernels and let them roast for 6–8 minutes. Transfer the corn to a plate and set it aside.
2) Reduce heat to medium and add bacon strips. Fry for 6 minutes. Remove the bacon but leave the grease.
3) Add the shrimp and cook it for about 2 minutes in the grease. Remove shrimp and add all your salad ingredients together.
4) Whisk together all the ingredients for the dressing and drizzle it over the salad.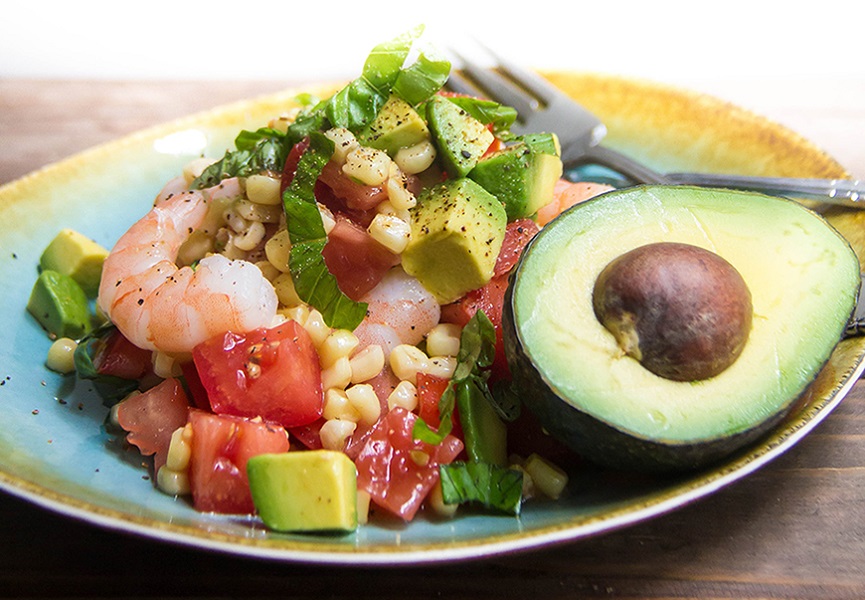 Grilled Pineapple Chicken Avocado Salad
Main Ingredients:
2 boneless skinless chicken breasts
2 tsp olive oil
salt and pepper
1 fresh pineapple, peeled, cored and sliced into 1-inch thick rings
8 cups baby spinach
1 cup fresh blueberries
1 avocado, peeled, pitted and diced
1/2 cup crumbled feta cheese
Quarter of red onion, thinly sliced
Honey garlic vinaigrette
Honey Garlic Vinaigrette Ingredients:
3/4 cup avocado oil
1/4 cup apple cider vinegar
3 Tbsp honey
2 cloves garlic, minced
Pinch of salt and pepper
Steps:
1) Brush chicken breasts with olive oil and salt and pepper.
2) Preheat outdoor grill to medium-high or heat a grill pan over medium-high. Place pineapple slices and chicken breasts on grill. Cook for 5 minutes each side or until chicken is no longer pink inside. Remove the pineapple and chicken. Let it cool and slice it up.
3) In a large bowl, toss together all salad ingredients.
4) Add all the dressing ingredients together and let it sit for 10 minutes so that the flavors blend in well. Drizzle over your salad.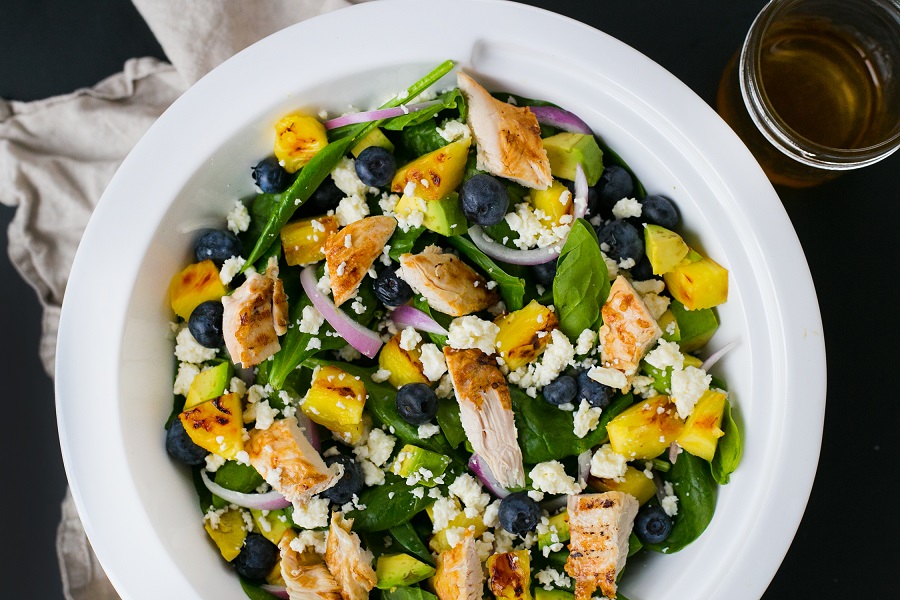 Happy eating and happy summer!