Do you want to make your next girl's night unforgettable? Here are three fun recipes that are promised to be a hit!
Vodka-Infused Fruit Salad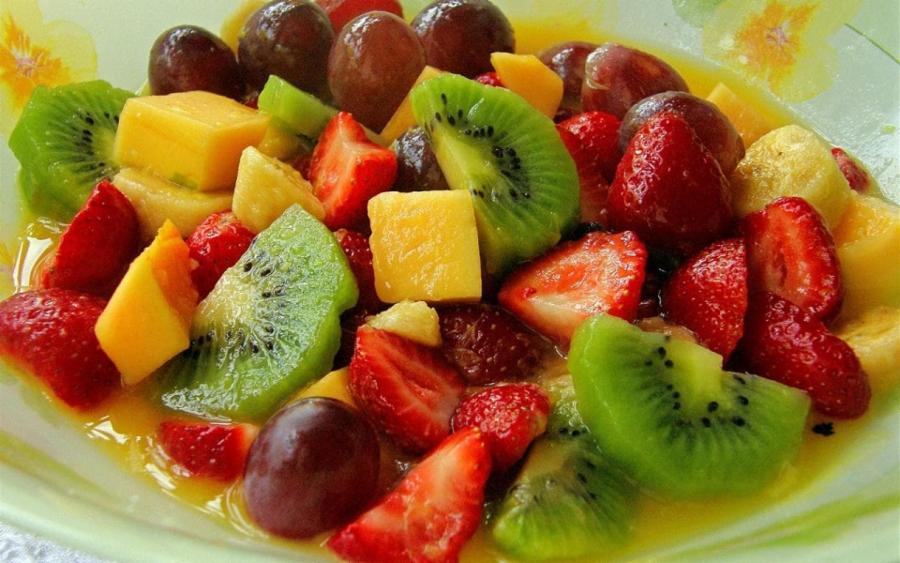 This Vodka-infused bowl of fruit is a sure way to get the party started. Girl's night is more laid back than a night on the town. Maybe you don't want to drink, but still want a buzz. This will do it!
Ingredients
1/2 cup of mango, peeled and cubed
1/2 cup pineapple, cubed
1/2 cup watermelon, cubed
1 kiwi, cubed
1 apple, cubed
1/2 cup of strawberries, hulled and cubed
a bottle of unflavored vodka (enough to cover the fruit, about 2 cups)
Steps
1) Put a ½ cup of each fruit into separate containers, leaving room at the top for the vodka.
2) Pour an equal ratio of vodka over each bowl of fruit and then tighten the lids.
3) Refrigerate the fruit for at least one hour to let the fruit soak up the vodka.
4) Strain out the extra vodka (you can save it for later.)
Enjoy!
Snacks On A Tapas Platter
After eating some of the vodka-infused fruit, you might still have some room for munchies. Since it's girls night, let's keep it light. Prepare some snacks on a tapas platter.
Pan-fried chorizo with red wine
Heat a large non-stick saute pan over medium heat. Brown the chorizo. Add red wine to saturate the chorizo. Remove from heat and serve on sourdough bread.
Piquante peppers stuffed with herbed goat cheese
In a medium sized bowl, combine 8-ounces of goat cheese, 1 1/2 tsp of chopped chives, 1 tsp of chopped fresh oregano, 1 tsp of chopped fresh thyme, 1/4 tsp of salt and 1/8 tsp of pepper. Scoop the cheese mix into the peppers.
Marinated artichokes
In a medium sized bowl, whisk together 2 1/2 tbsp of extra virgin olive oil, 2 tbsp of freshly squeezed lemon juice, 1 tsp of white wine vinegar, 1 clove of minced garlic, 1 tsp of Italian seasoning, 1 tsp of salt and 1/2 tsp of pepper. Add the artichokes and let marinate for about an hour.
Add all the snacks to your platter and serve!
Prep Breakfast Pizza For The Morning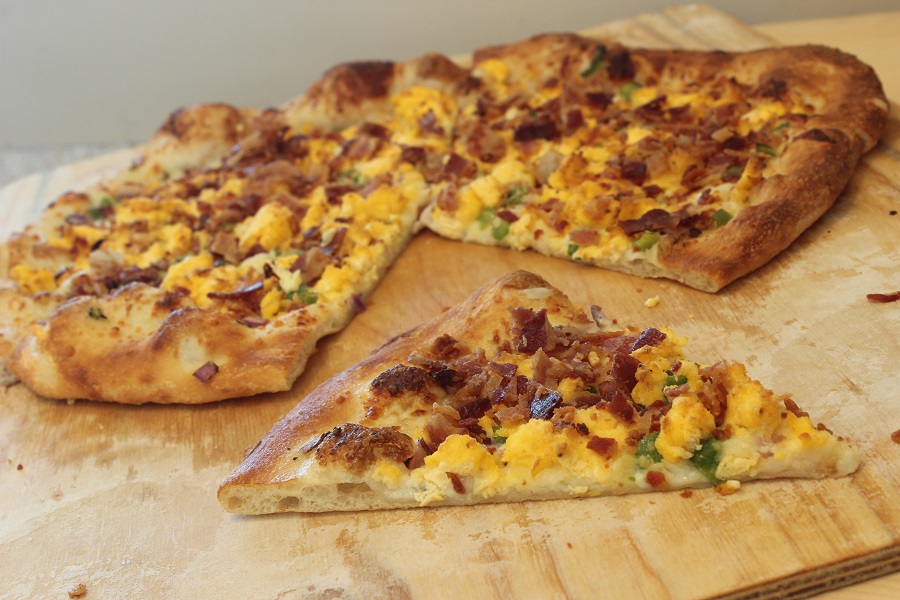 The last thing you'll want to do the morning after drinking is cook breakfast, so why not prepare it the night before?
Ingredients
9-inch pre-made pizza crust or flatbread
1 cup cheddar cheese
5 slices of bacon chopped into pieces
1 large egg
2 tbsp olive oil
1 cup pizza sauce
1/2 cup baby spinach
1 tbsp rosemary, chopped
salt and pepper
Steps
1) Preheat the oven to 360 degrees. Heat a small frying pan with olive oil and cook the bacon. Set aside.
2) Spread the pizza sauce over the crust. Sprinkle half the cheese, spinach and bacon over the sauce.
3) Make an indent in the middle of the pizza and crack the egg in it. Sprinkle over the remaining cheese and rosemary. Add salt and pepper.
4) Bake your pizza for 20 minutes.
You're all set for the best girl's night yet!