Some people like wrestling and some people like wrestling in gravy. In fact, gravy wrestling is so popular that there is even a World Gravy Wrestling Championship. This one of a kind event is held annually, and the most recent event took place in Lancashire, England.
Competitors in this game must wrestle each other one on one in a giant but shallow pool filled with gravy. The 11th annual World Gravy Wreslting Championships took place at the Rose n'Bowl restaurant in Stackheads, Lancashire, England this week and it was a sloppy, messy affair. The co-ed event featured both men and women facing off a pit of gravy, outside in a gated off area, while onlookers cheered.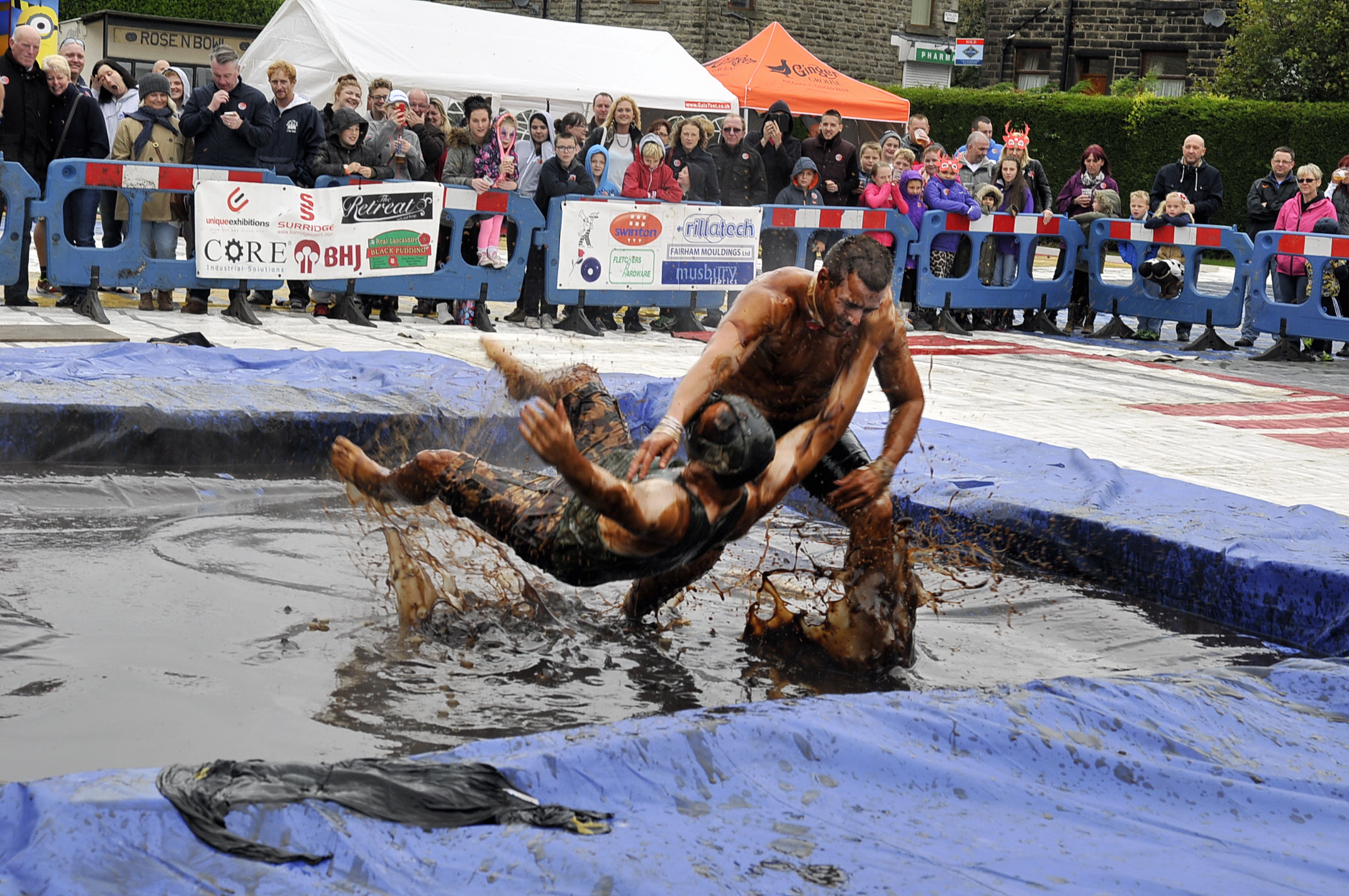 The contestants dressed up in various costumes and wrestling attire, from superheroes in suits to onesies, to bikinis to Disney characters and even a Donald Trump impersonator. The annual event was also held to benefit charity, as all the proceeds from the games went to the East Lancashire Hospice.
The rules of this messy game state that two contestants must wrestle each other inside the grvay pit for a minimum of two minutes. Extra points are given to contestants who display excellent wrestling ability, entertaining the crowd, comedic effect, or have included fancy dress.
The annual event is family friendly, and children are even encouraged to get in on the fun by jumping in the gravy pit themseleves, provided that their parents let them. The event also includes trophies for the winners, in both the men's and women's categories.
Roxy Afzal, a netonatal nurse based in Manchester, was the winner of the women's trophy. The messy event took place on an overcast day, and produced plenty of laughs and smiles from both the contestants and spectators alike. A referee is also placed inside the gravy pit and blows the whistle anytime there is a significant hit or to declare a gravy wrestling match winner.