In the world of fashion, cosplay is where all of the magic happens. Dressing up as your favorite character or superhero is thrilling, and most cosplayers put hours upon hours of work into their costume creations. Who wouldn't want to literally transform into their fictional inspirations?
Olivia Mears is a cosplayer that has been making quite the scene in the world of make-believe. She has over 10,000 followers on Instagram, and people can't get enough of her intricate costumes.
The catch? She specializes in food costumes modeled after some of the most popular Disney princesses — and you won't believe how clever this cosplayer really is. These are sure to help you work up an appetite!
The Timeless "Taco Belle"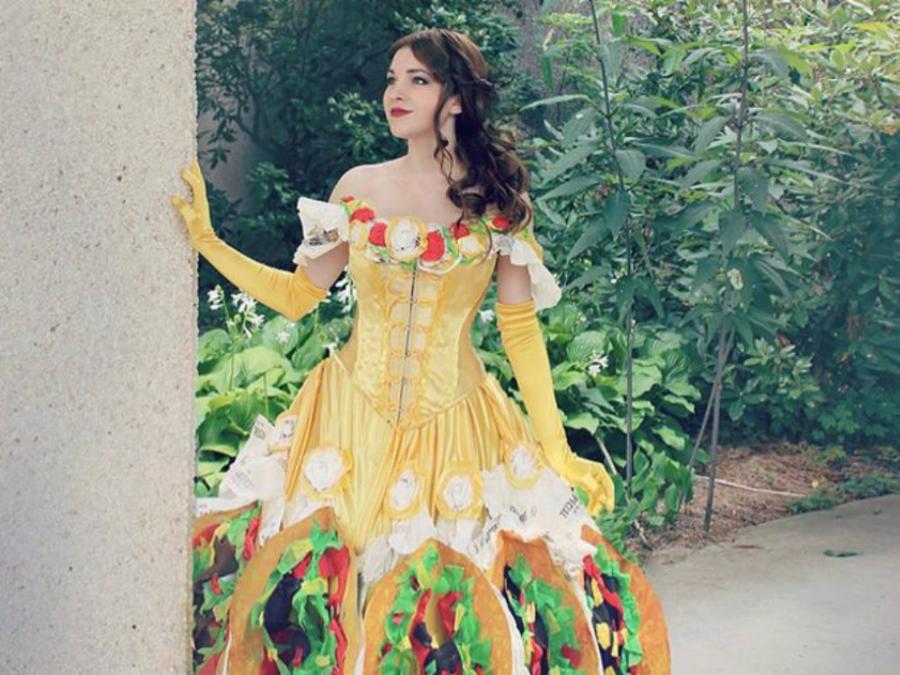 This dress went insanely viral, and it almost puts Mears' traditional Belle gown to shame.
Our cravings for Taco Bell have never been so evident. Beauty and the Beast? More like "Beauty and the Feast."
All Your Fast Food Wishes Have Been Granted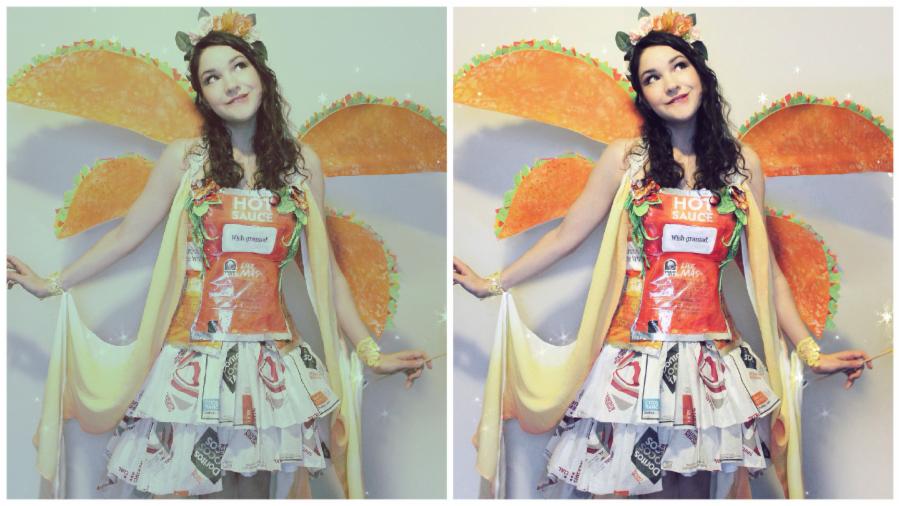 This taco fairy godmother look is as intricate as it is innovative. Those taco wings look good enough to eat, and this costume just gives fans of this fast food establishment one more reason to crave those savory sauces.
This Gown Is A Slice Of Pure Heaven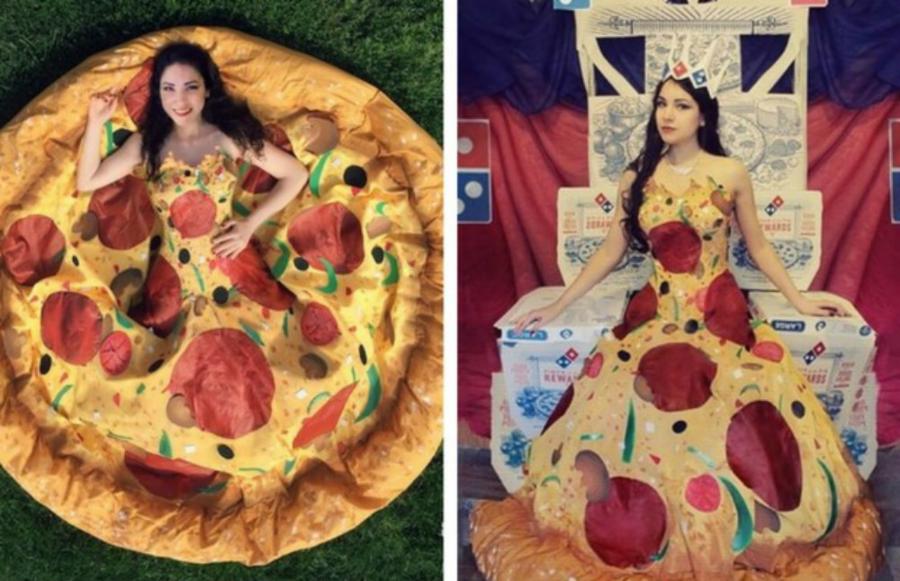 This dress takes the cake — or rather the pizza pie. It is this cosplayer's most recent food-inspired creation, and it caters to everyone's love of a cheesy slice.
Mears recently entered this masterpiece into a competition, and it's no surprise that she took first place. No one can resist a piece of pizza!
Mears is obviously super talented, and this ingenious cosplayer is sure to be creating more mouthwatering designs for fans to enjoy. You can follow her work through her Instagram @avantgeek, but it's best not to view her creations on an empty stomach!