Nicole, Erica, and Jaclyn are triplets publicly known as the Dahm Sisters. The rarity of their identical beauty brought them fame early on in life, despite the fact that they're small town girls from Minnesota.   The triplets recently found themselves undergoing genetic testing on the hit CBS show The Doctors–and their shocking results quickly began going viral.   The story of the Dahm Sisters is incredibly unique, and we'll begin their story from the beginning.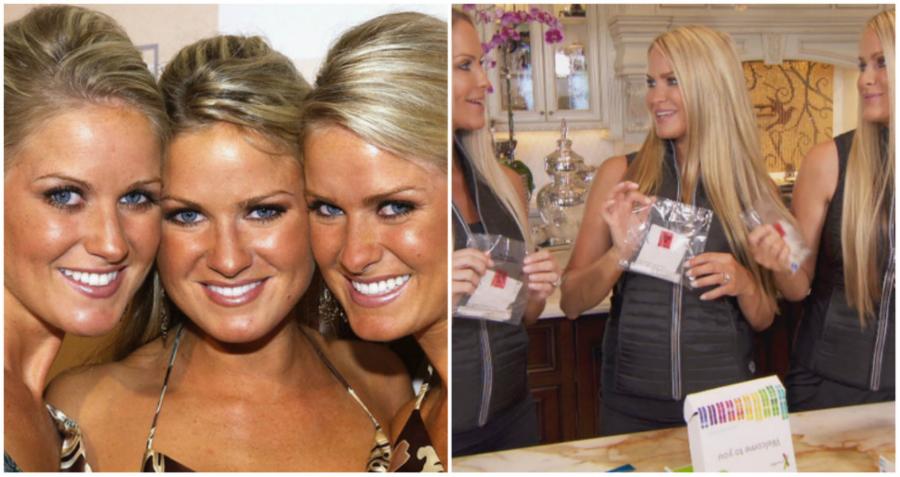 The Playboy Ad That Made The Triplets Drop Out Of College
The Dahm sisters were scouted by modeling agencies in their preteens, but saw their first big break after winning a model search that landed them on the front cover of Teen Magazine.  
They enjoyed modeling for a season, but wanted to start careers as nurses.  The triplets enrolled themselves into nursing school at the University of Minnesota.
Halfway through the program, the girls saw a flyer advertising Playboy's search for models and decided to call up their agent to discuss the possibility.
Beauty Can't Be Kept A Secret
The girls wrestled with the idea of having to take off their clothes, but eventually unanimously agreed.  Jaclyn told Playboy in a 1998 interview that they "would never have done this as individuals."
Being featured as the centerfold for Playboy Magazine put their lives on a path that would prove to be both enjoyable and difficult.
Bigger opportunities opened up for the girls after their nude photoshoot for Playboy, and they haven't slowed down since.