You've probably heard a lot of tales of survival, where some unfortunate soul becomes lost in the wilderness or trapped in a cave. But we can't even imagine how dreadful it must be to become lost at sea, sailing adrift into the endless water with no hope of land, food, or civilization for months. There'd be no escape and little means of surviving, to the point where we'd prefer to be in the spot of those Blair Witch filmmakers. But it's tough to imagine what these two women went through when they became lost at sea for many months, both the terror of dying out there alone and the relief of finally being rescued. Read on to learn more of their tale.
Setting Course
This whole ordeal started in May 2017. Jennifer Appel and Tasha Fuiava, along with their two dogs (Valentine and Zeus) set out to cruise around on their yacht around Honolulu. Their yacht, the Sea Nymph, was headed on a course for Tahiti with a voyage that would take them about three weeks. But they would find themselves on the seas for much longer when a storm sent their yacht sailing off course and into the seemingly endless expanse of the Pacific Ocean. Things did not look good for Jennifer and Tasha.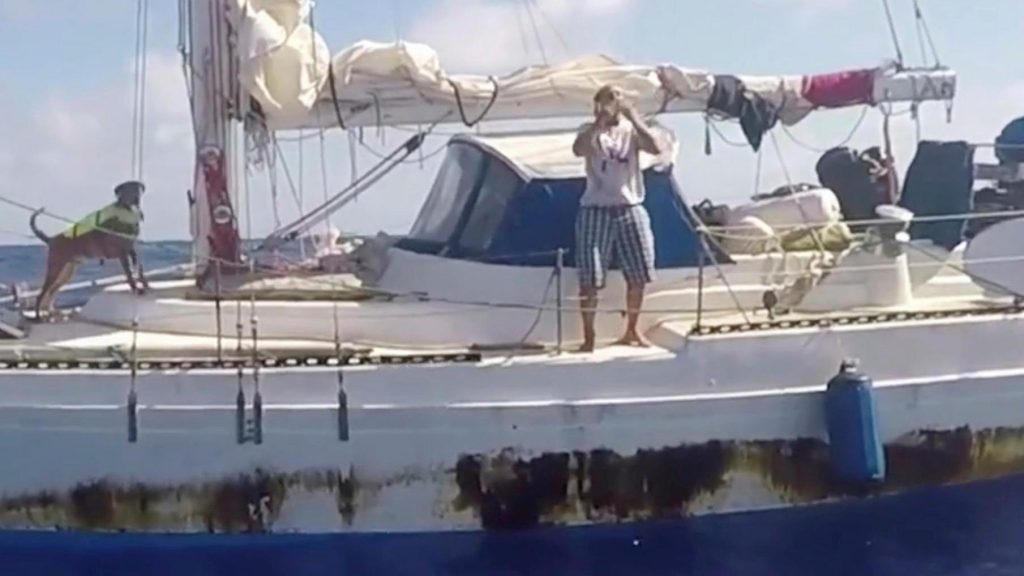 Know The Women
When this journey began, Jennifer was 47 and Tasha was 27. The two of them had met each other months ago before setting sail on a sea-bound adventure. What exactly were their qualifications for sailing? Well, Jennifer did have some sailing experience. Part of that experience, however, included wrecking another yacht, dubbed the FSOM, just off the coast of Hawaii. That type of resume doesn't exactly inspire confidence in venturing on such a trip. But at least she had some experience as Tasha's boating skills were non-existent.