If you're not watching NBC's "The Good Place," you're missing out on the most ambitious and original show on network television. Currently, in its third season, the show has been a clever and witty approach to the afterlife, starring the likes of Kristen Bell and Ted Danson. And while the show is now on a break with the final three episodes of season 3 not coming until January, fans need not worry about this show kicking the bucket.
The Hollywood Reporter broke the good news that NBC will indeed go forward with the fourth season of "The Good Place." Naturally, Bell and Danson will return as well as the familiar cast of William Jackson Harper, Jameela Jamil, Manny Jacinto, and D'Arcy Carden. No word yet on how many episodes will be made but chances are it will be somewhere around the standard 12-13 the show usually gets per season.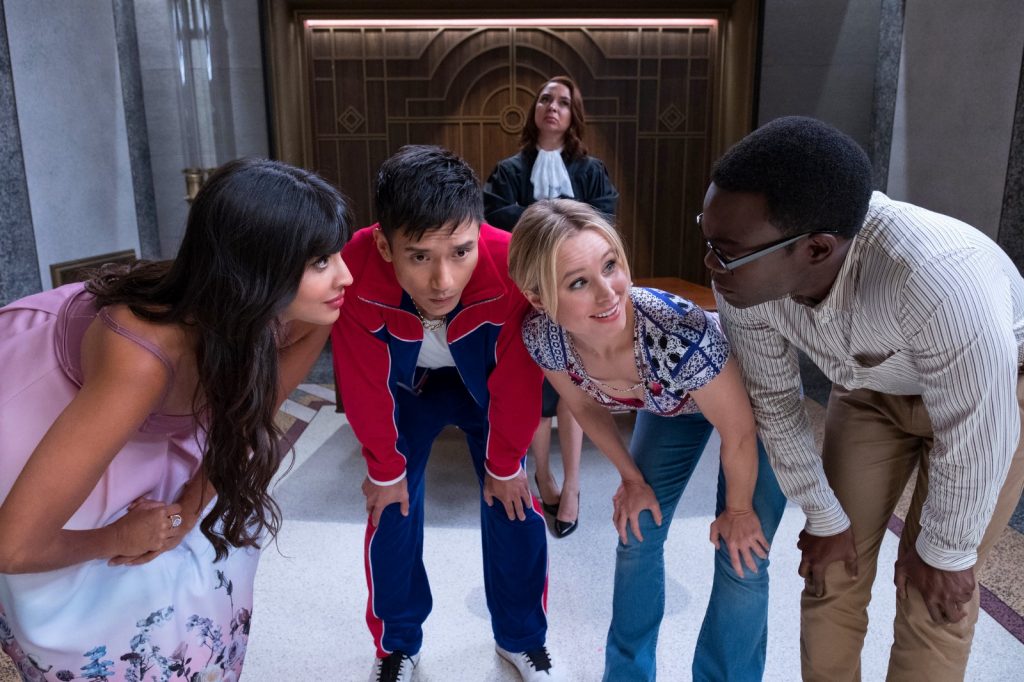 Creator/showrunner Mike Schur has done a fantastic job so far with such out-there concepts questioning both where we go when we die and the more relatable debate of what constitutes being a good or bad person. Each season has also ended with a fascinating twist that completely changes the game so it'll be interesting to see how this current season plays out as the most tantalizing of teases for the fourth season.
I'm trying not to reveal too many spoilers about the show because it has some juicy twists and wonderful dialogue worth experiencing for yourself. If you haven't watched the show yet, you should really do it considering how insightful and hilarious the show has proven to be. If you already are watching the show, you should probably listen to The Good Place Podcast.