You probably think you've seen it all when it comes to movie tie-in products. Whether it was as far back as the collectible "Batman" cups or as recent as "The Grinch" themed green pancakes, movie studios are trying to find all sorts of ways to get the word out on their films. Studio A24, the studio producing smaller films of "Lady Bird" and "Mid90s," is a slightly smaller studio the focuses on the indie crowd, meaning you probably won't see them have tie-in options at Denny's. But there is one merchandising product you can expect from them: candles.
A24 will be selling candles scented based on movie genres. No, this is not a joke. They're actually doing this. Just take a look at what they're offering for genres in candles.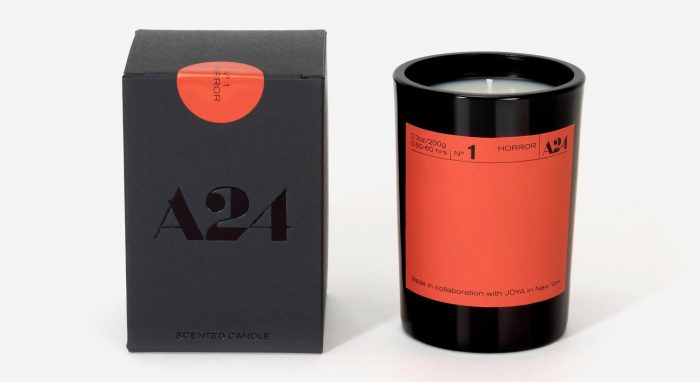 Horror
Notes: mandarin, clove leaf, cypress, suede, cinnamon bark
Inspiration: fangs, glowing eyes, remote lakeside cabins, foreboding shadows on walls, bloody knives, low-angle staircase shots, dilapidated houses silhouetted on a hill, black cats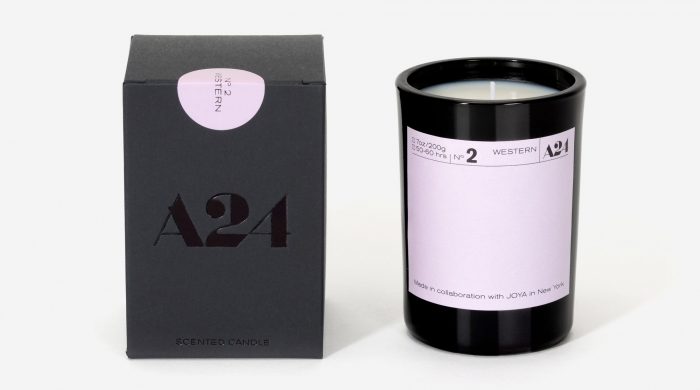 Western
Notes: fir needle, eucalyptus, saddle leather, firewood, bourbon vanilla, sweet balsam
Inspiration: boot spurs, campfires, wanted posters, saloon doors, bloody arrows, horses, saddles, guns in (or out of) holsters, whiskey glasses on a bar, men walking into sunsets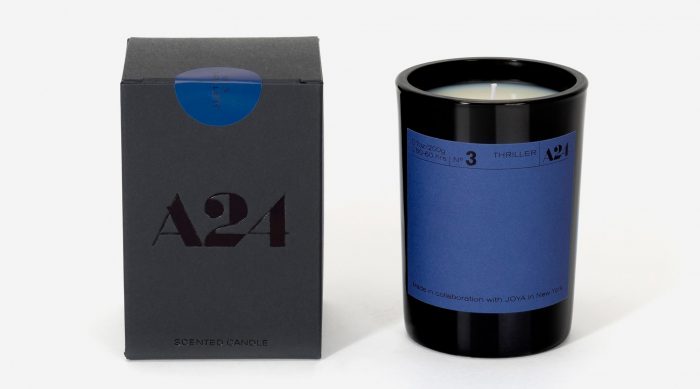 Thriller
Notes: blood orange, tobacco absolute, Russia leather and metal, clary sage, juniper
Inspiration: fingerprints, ransom notes, cover-ups, bundles of dynamite, ticking clocks, police sirens, briefcases of money, binoculars, open windows with a draft coming in, the edges of buildings and cliffs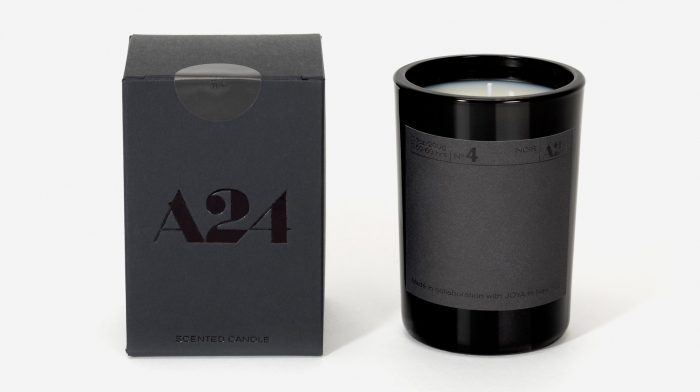 Noir
Notes: wild honey, lemon, concrete, amber, jasmine, vetiver
Inspiration: sheets of rain hitting the pavement at night, a name stenciled on a frosted glass door, Lucky Strikes, face-obscuring hats, tape recorders, typewriters, the lingering scent of a woman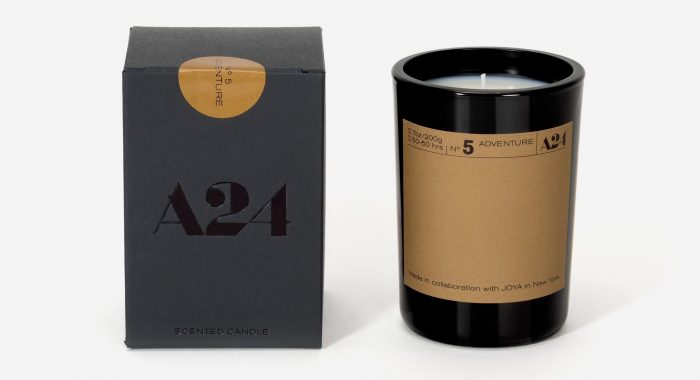 Adventure
Notes: rosemary, Spanish sage, white grapefruit, white thyme, juniper twig, cedar
Inspiration: desert sandstorms, treasure, torch lights reflected on cave walls, hand-drawn maps with burnt edges, cryptic symbols, swinging vines, machetes, precarious rope bridges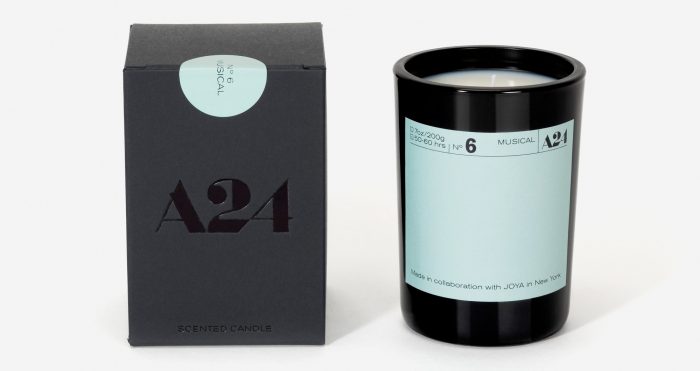 Musical
Notes: fig leaf, muskmelon, pink pepper, rainwater, magnolia, lily of the valley
Inspiration: lamp posts, top hats, pianos, snapping fingers, women dancing in concentric circles, tuxedoed men moving in sync, tap shoes, a black cane with a white tip, giggling around a telephone
If there's one thing I've learned from smaller films, it's that they pave new ground when it comes to advertising. I've received rub-on tattoos for the juvenile drama "Flower" and a puzzle of the poster for the movie "Puzzle." But this is a new level of advertising, considering it's specifically for a studio and movie genres in the form of candles. So I guess if you really love movies and have $48 to spare on all six candles, you can order them off A24's website. Then your house can smell like a Musical, for whatever that may be worth.