It's amazing how sometimes you can have a friend without even realizing it. That was the lesson recently learned by Thomas McFall, a college student from Hubbard, Ohio.
Earlier this month, McFall shared a story on his Twitter account about the student who sits next to him every day in his management class.
Every day when McFall walked into the classroom, the student, who is from a foreign country and speaks little English, would have his backpack and other belongings on the desk where McFall would sit.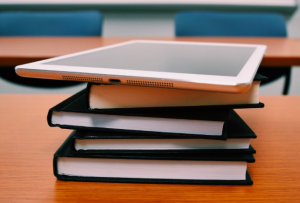 Naturally, McFall would be frustrated at the stuff being on his desk when he was ready to sit down. As the other student quickly removed his items from McFall's desk, he would say, "Ah, Tom. You hear. Okay. Ready for class, yeah?"
The student would then give McFall a high-five, a ritual that perturbed him first thing in the morning. However, all of that changed one day when McFall showed up late to class.
As McFall stood outside the classroom, sending a text before sitting down, he could see the student's belongings were once again on his desk as usual. However, when another student tried to sit in McFall's usual seat, his annoying neighbor stopped him.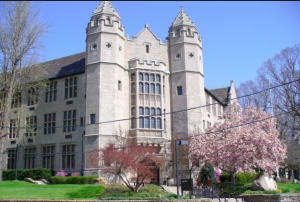 "I'm sorry. My good friend Thomas sits here," he told the other student.
Everything McFall thought he knew was wrong. The student hadn't been putting his stuff on McFall's desk to be annoying; he had been saving the seat for him.
"Cheesy as it sounds, I was touched," wrote McFall.
After class that day, McFall asked his neighbor to get something to eat with him. He learned that the man had a wife and two kids back in the Middle East and that he works full-time and goes to school, sending any money he saves to his family.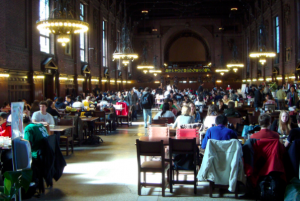 "Not every American is nice to me like you are, Tom," the man told McFall.
McFall paid for lunch, gave his friend a high-five, and was excited to share his story on social media.
"Don't do what I do and constantly only think about yourself," McFall concluded. "It took me nearly the entire semester to get my head out of my ass and realize this guy was just trying to be my friend."