Woodstock was the original music festival. Nearly half a million people converged onto the rolling fields of Bethel, New York to celebrate love, peace, friendship, life and music (among other things). To this day, there's never been anything quite like it.  Click through to see what those three days of peace, love and music were really like with these rare vintage photographs straight out of 1969!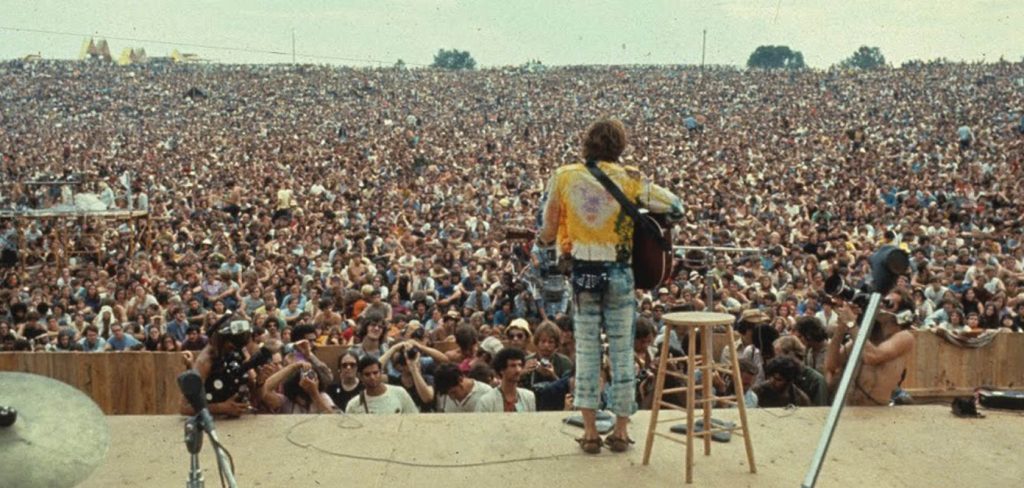 A Swarming Sea Of Faces
With this picture from the back of the stage, you get a much better perspective of just how many people attended Woodstock. An estimated 400,000 people flocked to the small town of Bethel, New York, between August 15 and 17, 1969 — most of them young, free, and uninhibited with the spirit of peace and love.
Stuck In Traffic
More people tried to get to the festival than actually made it there. As you can see in this picture, the road traffic was so bad that many people simply abandoned their cars miles away and walked to the festival grounds. As Arlo Guthrie said on stage, "The New York State thruway is closed, man."