You don't hear too much about dogs being cast in movies but there's one canine, in particular, that is the most notable of the year. Olivia is the West Highland white terrier that has been marking her territory around the big movies of the year, starring in dark comedies and tense thriller. And she's only three years old!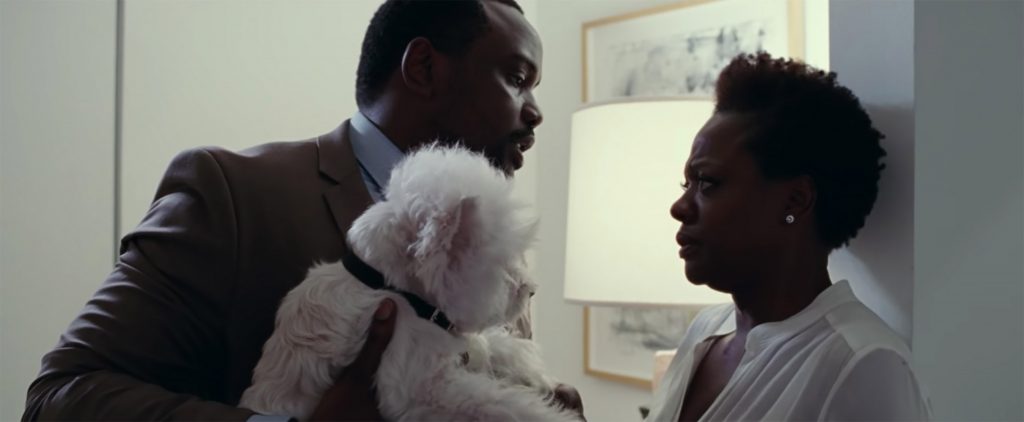 The Ringer has opened up a piece on this dog star on the rise. Her most recent film is "Widows," the heist thriller of widows picking up where their thieving husbands left off. She starred alongside Viola Davis as the character's pet, giving her fluffy hope after losing her husband. At a screening in New York, Davis opened up about working with the dog despite her doubts about working with someone who could slobber on her.
"Within the first five minutes, I'm kissing the dog, I'm holding the dog, the dog was on my chest. I love that dog, and she came to me so easily."
Olivia has also played the pet of Jesse Plemons' character "Game Night," a dark comedy about a night of gaming gone wrong. The dog is most prominent in this role considering she shares most of the scenes with Plemons, holding the dog while staring at his neighbors like the lawful offspring of Buffalo Bill from "The Silence of the Lambs." Jason Bateman also shared a scene with the dog in which he bled all over Olivia and tried to clean her up. Bateman also enjoyed working with the dog, though he apparently didn't know the gender, as when he spoke with MTV.
"He was pretty easy, he didn't talk that much. He was pretty serious about what he was doing. He was nervous. He peed on the set. He had a real weak bladder on him. But he did hit his mark and was there on time. And didn't complain that much."
You can additionally catch Olivia briefly in the Netflix show "Insatiable."