A British nurse who braved the elements to get to work in the midst of Storm Emma has been surprised with an all-expenses-paid vacation to Barcelona.
Storm Emma has created some of the worst travel conditions Great Britain has seen in years. Nevertheless, people like Kay Mayer, who works at Lincoln County Hospital, have gone to great lengths to make sure they could get to work and care for patients in need.
Some hospital workers have decided to sleep at the hospital, forsaking their families during the storm so they can care for patients. In Mayer's case, she walked 10 miles through the snow to get to the hospital. It took her over three hours to make the journey.
"I initially started off thinking it would take me about half an hour," said Mayer. "I didn't realize I worked quite so far from the hospital. Then it suddenly dawned on me that the hospital is at the top near the cathedral and it's all hills around it."
In the video, Mayer makes the best of her walk in the snow, comparing it to being in a snow globe but saying that she's doing it because she loves her job.
When the video she posted on Facebook live went viral, Mayer was invited to appear as a guest on This Morning with Phillip Schofield and Holly Willoughby. The hosts surprised Mayer with a free vacation for her, her husband, and her 12-year-old son.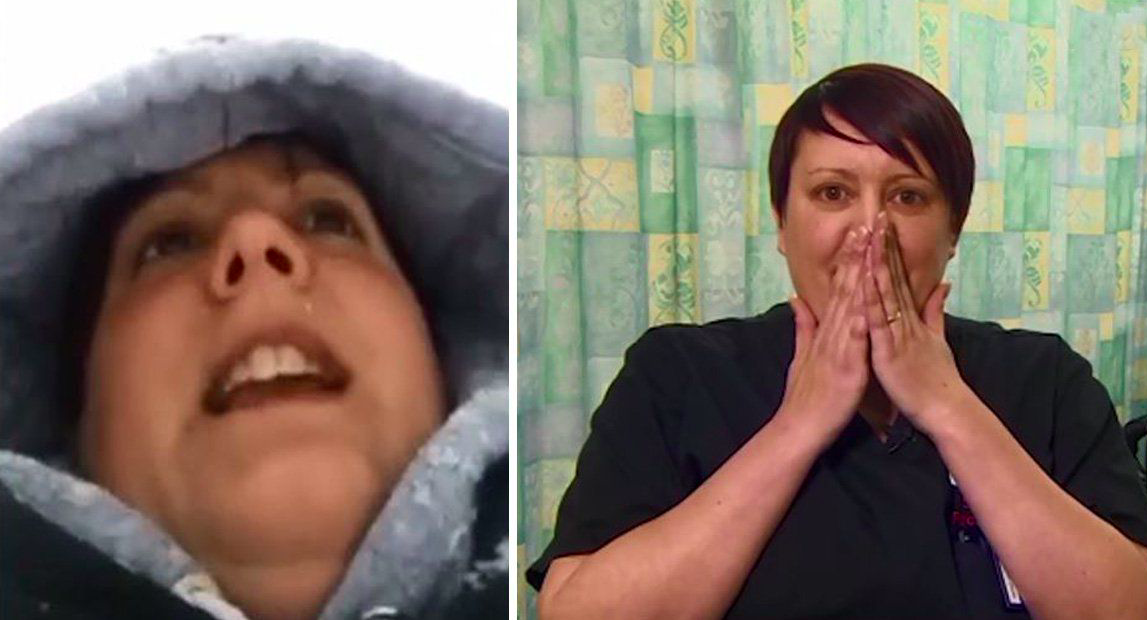 Mayer was speechless upon hearing the news. Of course, the family will wait until the weather improves before taking the trip. Mayer also made sure to point out that she wasn't the only one who braved the weather just to get to the hospital.
"There were porters who walked over 10 miles as well," Mayer explained. "Our matrons walked in, our heads of nurses walked in, people tried to get here in their cars, abandoned them and still got here."
[Images via metro.co.uk]