After nine days and a search party made up of over 1,000 people, a missing dog has been on the North Island of New Zealand.
On April 6, Benny the beagle ran off from his walker while in a park just outside the capital city of Wellington. His owners, Matt and Grace Newman-Hall, immediately launched a search, getting plenty of help along the way.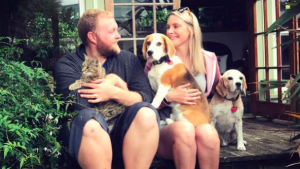 Matt and Grace passed out flyers and started a Facebook group to raise awareness for their missing pet. More than 1,200 people ended up joining the group, many of them posting that they had gone to the park to look for Benny.
Over the course of nine days, Matt and Grace employed the use of a helicopter and thermal imaging gear to aid in the search. It was a long and worrisome nine days, but the couple never gave up hope.
On April 15, Benny was finally discovered with his leash stuck to a log, unable to move more than a couple feet.
"There were 70 to 100 people out looking for him," says Matt. "So we were feeling very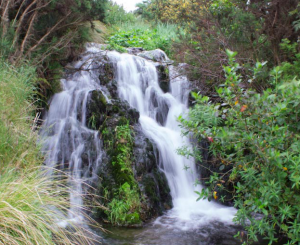 confident that someone would find him, and it was only half an hour after we got home that we got the call."
Freeing Benny was no easy task, but the group of good samaritans who found him managed to separate him from the log and walk with him out of the woods.
"They went on an epic mission up a ravine, climbed a waterfall, and risked their own safety in the hopes of coming across him," Matt said of Benny's rescuers.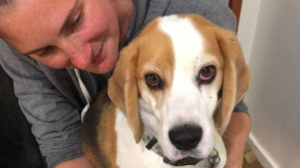 Fortunately, Benny had access to water where he was. However, he went nine days without food and was forced to survive a storm that brought both snow and tornadoes to parts of New Zealand.
Aside from having lost a little weight and having a slight fever, Benny was in good health upon being found. After a good night's sleep, Benny is on his way back to being his normal self again.
[Images via stuff.co.nz]