A few weeks ago, a man from Florida known as Bruce John Homer intentionally crashed at a specific intersection to prove a point. After causing a head-on collision, Homer told the police that he had watched the other vehicle involved in the accident, an SUV, run the stop sign at that intersection. Angry that the police had not been doing anything about previous violations at the same intersection, he took matters into his own hands. Homer pulled into that SUV's lane, hitting it head-on.
Bruce Homer claims to have been doing something to get the attention of law enforcement that he believes was ignoring the constant issues at that particular intersection. According to his affidavit, Homer told the officers, "You guys never do anything about this intersection and I'm sick of it,". He said that his wife had almost been in a wreck a few weeks back.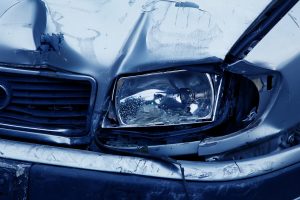 Defending his actions, he said that the SUV had the responsibility of swerving to avoid him once he'd drifted into the lane. Authorities are not positive that this was an isolated incident and suspect this may not have been the first time Homer did something like this.
While the first responders were assessing the scene upon arrival, Homer kept mentioning the dangers of the intersection. Deputies that arrived at the scene after the crash indicated in their report that Homer had interacted with the two passengers of the SUV. Apparently, he told them, "You ran the stop sign and this is the 10th accident at this intersection and they won't do something about it 'til someone dies."
Luckily neither Homer, nor the passengers of the SUV suffered extensive injuries as a result of the collision. However, Homer has been formally charged with two counts of aggravated battery with a deadly weapon and reckless driving.