Kurt Russell has such a commanding and charming personality that it's always fun to see him pop up and something new. And with such a great beard, it was only a matter of time before those white hairs would place him in the role of Santa Claus. And that's exactly who he is playing in Netflix's new Christmas film coming this Thanksgiving.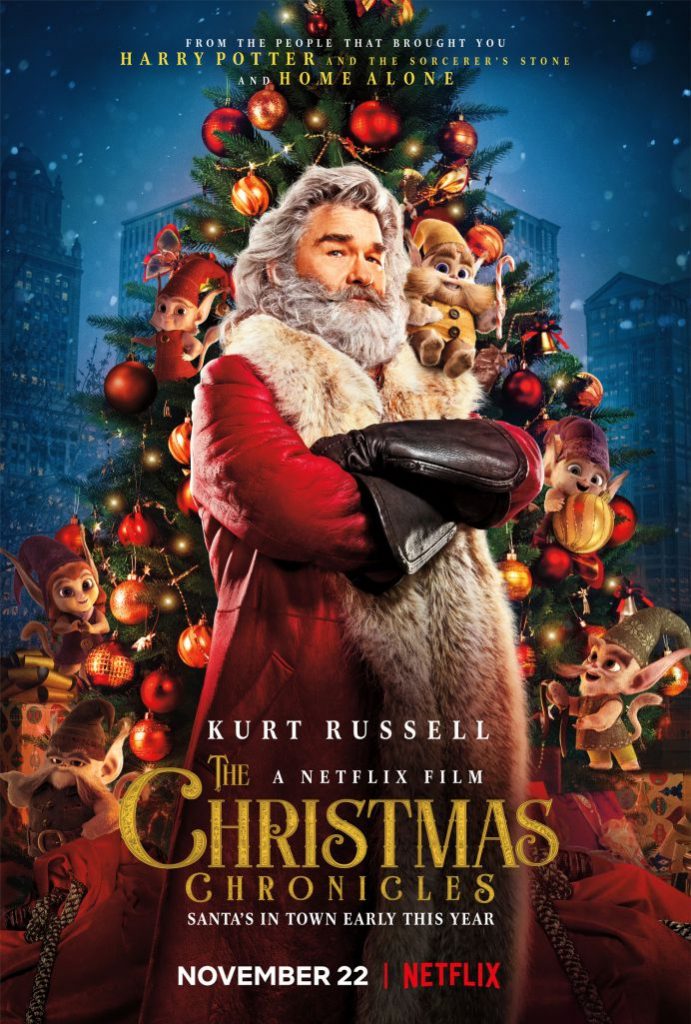 Russell will be slipping the red coat on with his bushy beard to play the Christmas icon of Santa Claus in this family-centric Christmas movie produced by Christopher Columbus ("Harry Potter and the Sorcerer's Stone", "Home Alone"). Director Clay Kaytis spoke about how Russell is the perfect fit for such a role:
"No one is better suited than Kurt Russell to bring our version of a rugged, charismatic, and hilarious Santa Claus to life. From our first meeting, he completely threw himself into this iconic role – and grew an impressive beard in the process. It has been a dream come true to work with Kurt in creating what I believe will be the new definition of Santa Claus for generations to come."
Christopher Columbus agrees as well:
"Kurt is the definitive Santa Claus. Charismatic, tough when needed with a wicked sense of humor. We're really excited for audiences to see his performance onscreen and hope The Christmas Chronicles becomes a timeless classic."
In addition to Russell, other cast members will include the young Darby Camp and Judah Lewis planning to find evidence of the elusive Santa. But a derailed sleigh forces them to help save Santa and Christmas. It doesn't sound like a very original plot, but, come on, it's Kurt Russell as Santa Claus!
"The Christmas Chronicles" will be premiering on the Netflix streaming service November 22, 2018.