Homemade Granola Bars
Granola bars are a wonderful everyday snack, especially on the go. Making these granola bars from scratch also eliminates the unwanted ingredients and additives added to processed granola bars.
Ingredients
2 cups oats
1 cup unsweetened coconut
½ cup wheat germ
½ cup sunflower seeds
¼ cup flaxseed
2 tbsp. butter
½ cup honey
¼ cup brown sugar
½ tsp salt
1 tsp. vanilla
Directions
Get all of the ingredients together and then preheat the oven to 300 degrees.
In a large bowl, combine the flaxseed, sunflower seeds, oats, coconut and wheat germ. Carefully mix all of the ingredients together, until a smooth texture has formed.  Then set the large bowl to the side.
Get a medium saucepan, and heat the vanilla, salt, honey, brown sugar and butter over a medium heat for about two minutes.
Take the large bowl and add all of the wet ingredients from the saucepan. Slowly mix the bowl together so all of the ingredients get combined evenly together.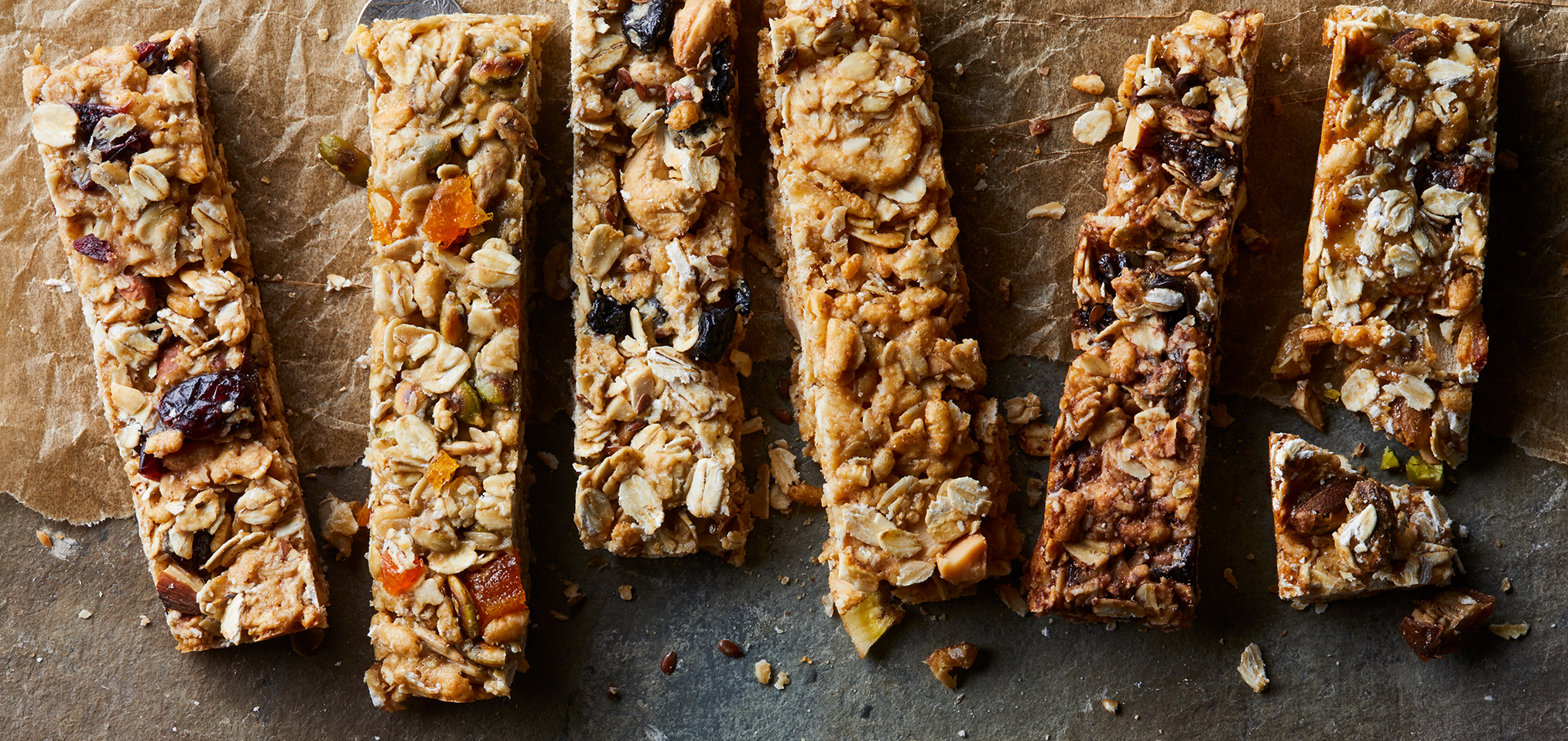 5. Get out a baking pan that is at least nine by nine out. Then line the baking sheet with parchment paper. Pour the ingredient mixture into the parchment paper and smooth it out so it sits evenly throughout the baking pan. Use your hands to carefully pack the ingredients into the baking sheet.
6. Then place the baking sheet into the oven and bake for at least ten minutes.
7. After ten minutes has passed, take the baking sheet out and pack the granola back down into the baking sheet. It could have risen in the oven and needs to be level to proper baking. Then place the baking sheet back in the oven and cook for an additional ten minutes.
8. Once the granola is fully baked and hasn't turned brown on top, take the granola out of the oven and cool it for a minimum of ten minutes. Then cut the granola as desired and serve.