For whatever reason, probably a lot of reasons actually, people tend to go crazy over celebrity relationships. Perhaps they see it as a real-life fairy tale that unfolds right in front of their eyes in real time. Perhaps seeing the people we admire have a happy ending gives us hope for our own. Whatever the reasons, we tend to obsess over celebrity couples. Our hearts are full when we can see them get married and end up happily ever after and broken when we learn that they can't make it work.
One celebrity couple that helped capture our attention and imaginations over the last several years was Jonathan Scott and Jacinta Kuznetsov. Jonathan and Drew have become household names because of their show Property Brothers and the entertainment empire that was launched because of the show's success. Since he became a public figure, Jonathan went from mysterious bachelor to being in a serious relationship in a Jacinta. The two became the classic "It" couple among fans, many of whom foresaw them walking down the aisle and living happily ever after. 
However, we now know that's not what happened. Their fairy-tale romance came to a sudden conclusion in 2018, leaving fans equal parts stunned and disappointed. So what exactly went wrong? Why didn't Jonathan and Jacinta ride off into the sunset together? As it turns out, there was a secret in Jonathan's past that he had kept hidden the entire time he was in the public spotlight. Despite shining in front of the camera and being beloved by millions of fans, Jonathan's past came back to play a shocking role in ending one of our favorite celebrity relationships. So, what exactly happened between Jonathan and Jacinta?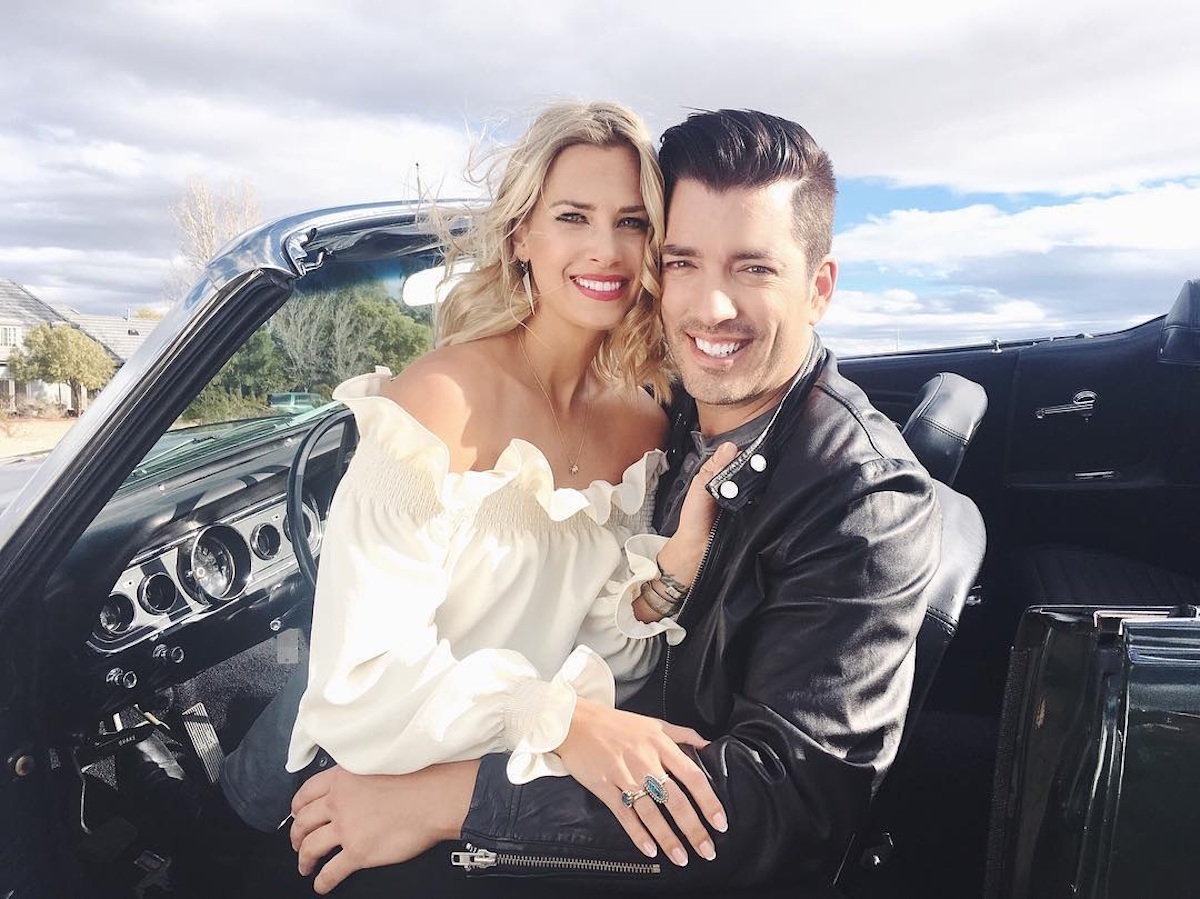 Back to the Beginning
To find out what happened to Jonathan and Jacinta in 2018, we first have to go back to the beginning. As some people may know, Jonathan and Drew, the identical twins who grew up to become the stars of Property Brothers came from humble beginnings. The two grew up on a horse farm in Vancouver, Canada. The twins also had another older brother named J.D. Just imagine, one brother named John, one named Drew, and the other named J.D. Things must have gotten a little confusing, especially with two of the boys being identical twins. 
Other than trying to tell the boys apart, there was nothing particularly remarkable about the Scott family. Jonathan and Drew's father, James, was a Scottish immigrant who moved to Canada when he was a teenager after aspiring to be a cowboy like the ones he saw in movies and television. Obviously, it's not the most conventional immigrant story. But for James and his wife, Joanne, it was more than enough. The two had settled in a wonderful and welcoming country where they could raise horses with their three boys.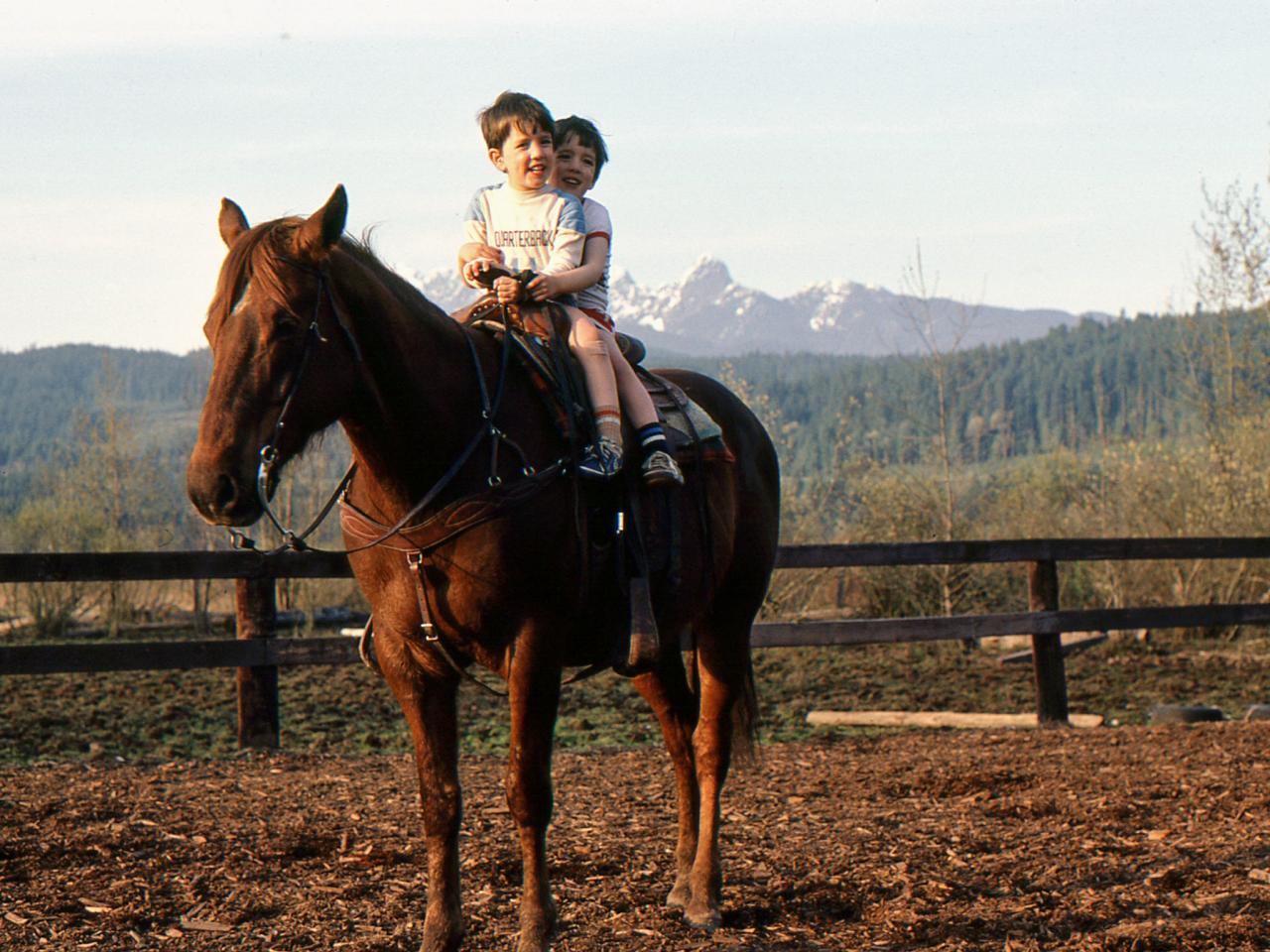 A Flair for the Dramatic
Of course, while three boys on a horse farm in Vancouver sounds like a nice life, it's not necessarily the start of a great story. But just below the surface, there was young John, who had a flair for the dramatic, event at a young age. As everyone familiar with Property Brothers already knows, John has been blessed with a great personality. He's a natural on stage and in front of a camera, which is a big reason why he and Drew have become such sensations on the small screen. 
For that, Jonathan owes his father, James. When James first moved to Canada, he was actually getting work as a film actor. After all, he was inspired to move to North America by the cowboys he saw in films, so as soon as he arrived, he tried his luck in the film industry. For a while, James was actually getting a fair amount of work as both an actor and a stuntman, as well as an assistant director during the 1970s. Eventually, James and Joanne settled down into 9-to-5 jobs and their lovely horse farm on the outskirts of Vancouver. But not before that passed down showmanship and a desire to be on camera to their boys. Of course, at the time, no one knew where it would lead