Everyone who flies in economy class has dreamt of a first-class upgrade—dinner, drinks, leg room, and blankies.
You may be surprised to discover, then, that many flight attendants say that they would rather work in economy than business class or first class any day.
Why Would They Prefer Economy?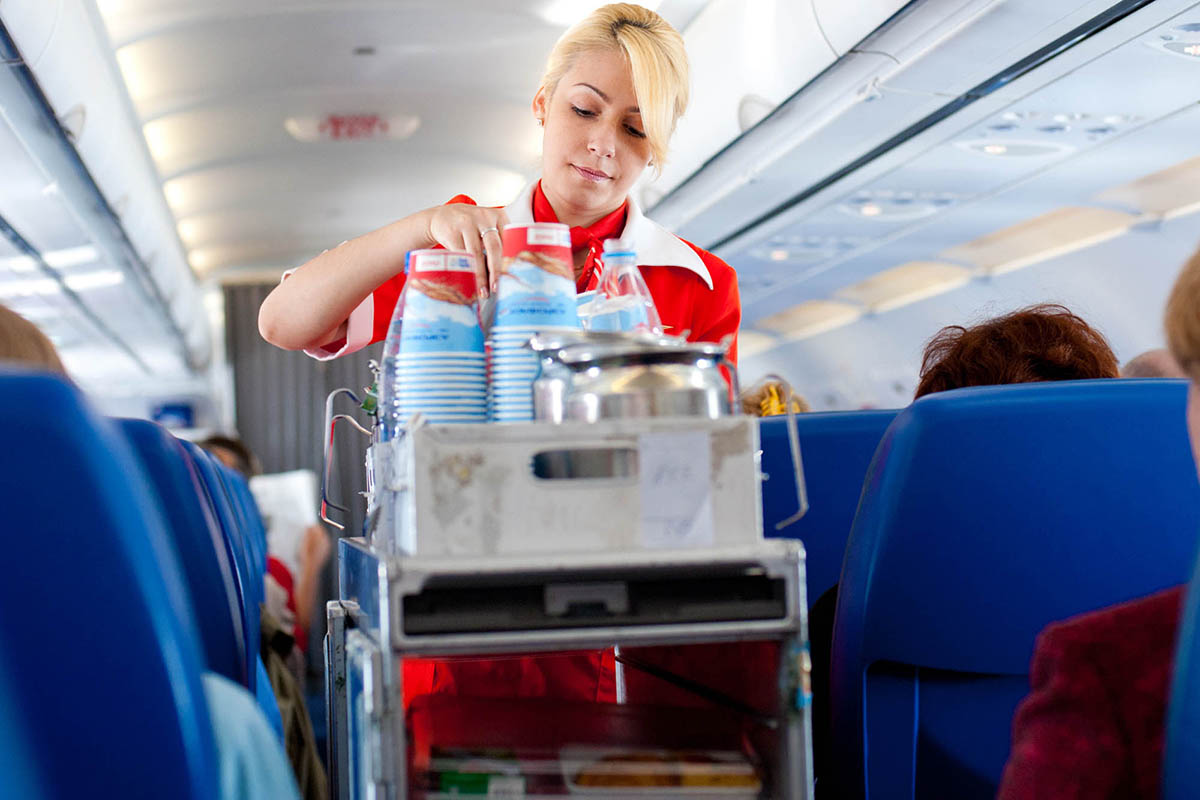 Many airlines have a promotion system in which flight staff begin working in economy class, eventually progressing to business and first class. Other companies leave it up to the crew to choose where they want to work for each flight.
There may be some prestige associated with working in the front of the plane, but it comes at a price.
Many flight attendants say that while they may be only serving 10 people in first class instead of 100 in economy, those 10 people are usually much more demanding.
Serving In The Sky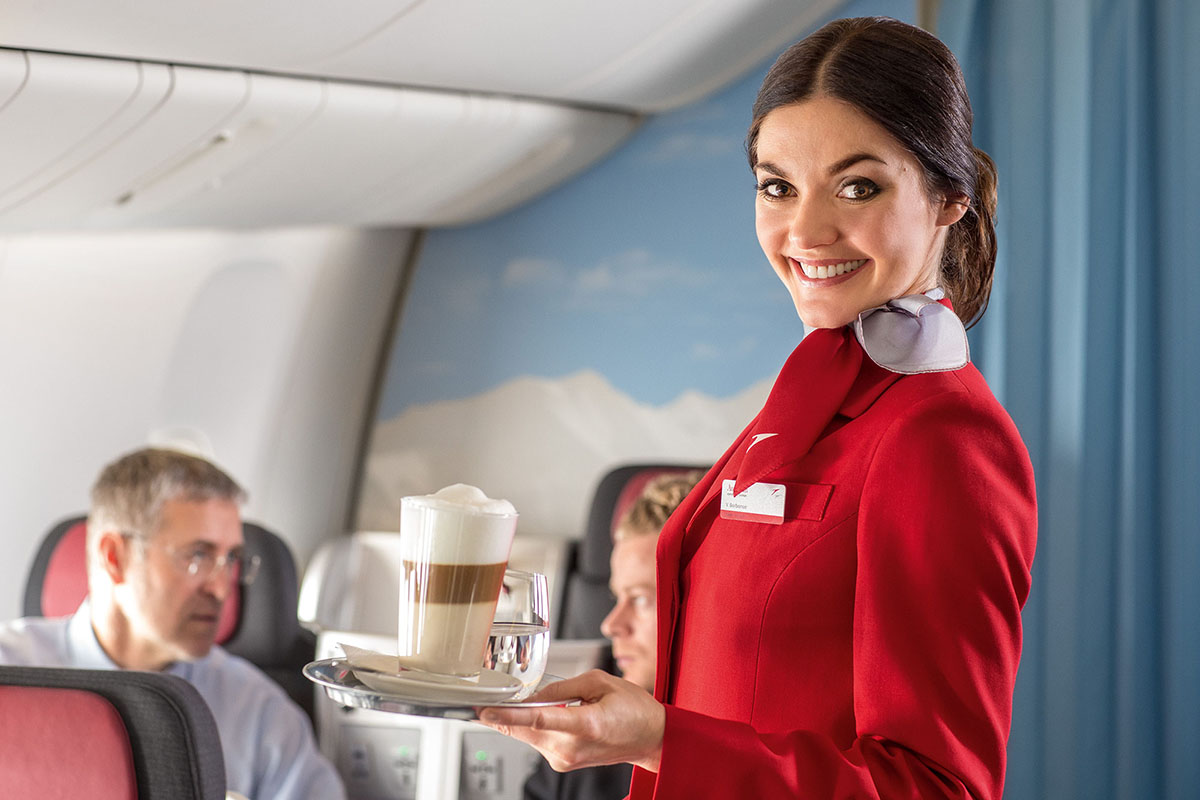 Heather Wilde, a former cabin crew member, had this to say about the difference: "Each person in first class receives personalized service. This takes a lot of extra time before the flight to learn everyone's name/seat assignment and remember it during the whole trip."
"There is no time to rest as you have to be able to cater to every passenger every minute of the flight—and ensure you still make all the required announcements at the right times."
"It honestly made me feel like a sky waitress," she admitted. "I much preferred working economy. It was a much more stable environment, with a predictable in-flight schedule and overall experience."
Economy For The Win
Many of her fellow flight attendants echo Heather's sentiments.
Nuralia Mazlan, a flight attendant for Air Asia, says that "serving 100 in economy class is better than 16 in business class anytime for me. Passengers take their meal, don't complain much, ask for only a few other things, we do the collection for their rubbish and voila! They're done. Dim the cabin lights and get ready to sleep."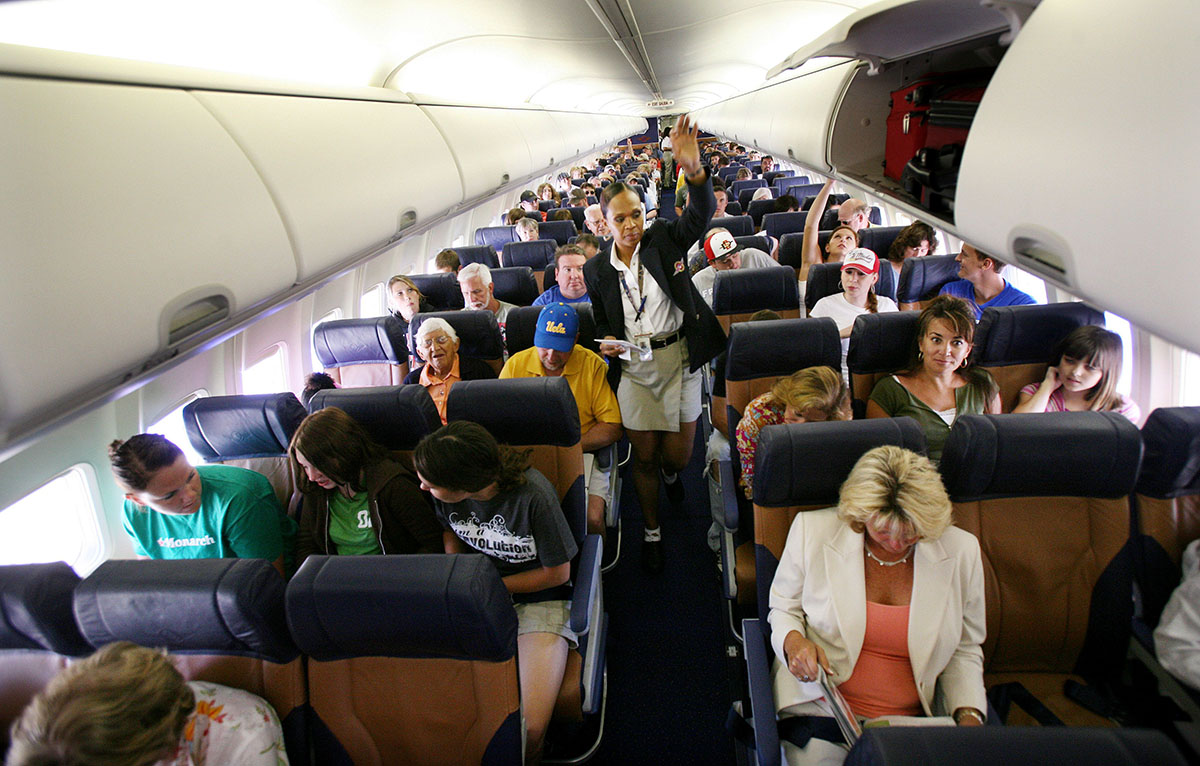 The next time you find yourself stressed out by standard economy class frustrations, try to keep in mind that your flight attendant is glad that you're there!