Earlier this year, 92-year old Jean Roper was in declining health and given just a few weeks to live. But the promise of a great-great-granddaughter who would have her name turned out to be the medicine she needed to start feeling better.
In January, Roper was suffering with significant kidney damage. Her oxygen levels were low and she was barely able to get out of bed.
But around that time, she found out that her great-granddaughter, Amber, was expecting a child. Already having 11 great-grandchildren and 11 great-great-grandchildren, it didn't seem like a big deal.
However, Amber planned to name the baby Magnolia Jean, giving Roper a namesake. After learning this, Roper became determined to live long enough to meet her newest great-great-grandchild.
Little Magnolia Jean was born on January 31. Soon after that, Roper got a chance to meet and hold the newest member of her family.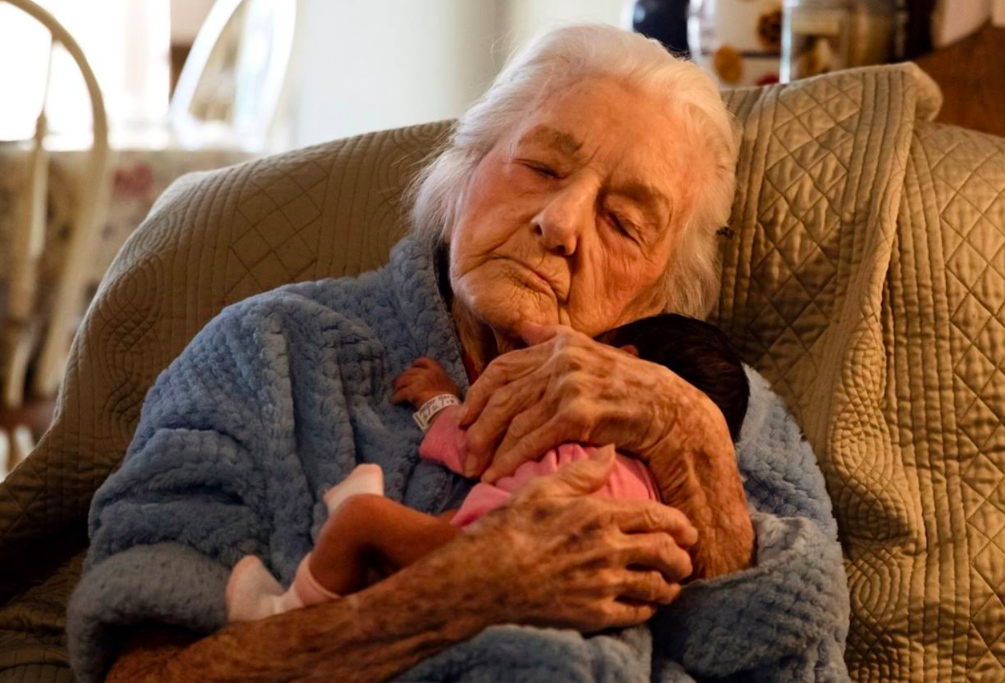 "She shot right up out of her rocking chair — and she hadn't been walking at all!" explains Kayla Tracy, Roper's great-granddaughter and aunt to Magnolia Jean. "She had a walker and could barely get out of bed. But the day that baby came, she walked from her bedroom all the way down to the hall to her front door to greet them, which was outrageous."
But that's not the end of the story. After meeting Magnolia Jean, Roper's health began to improve. She even got to the point where she no longer needed an oxygen tank to breathe.
"Her whole attitude changed when she learned about that grand-baby," says Tracy. "Once she was born, wow. It was an emotional time for everyone to witness her holding that new baby girl in her arms."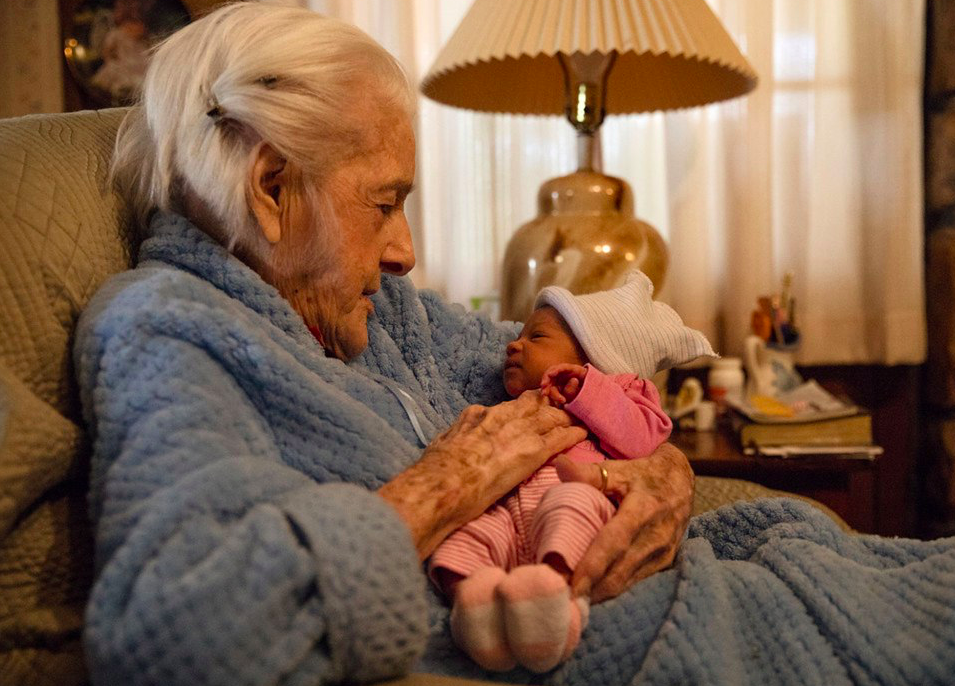 Roper's family considers her recovery nothing short of a miracle. Roper herself gives all the credit to Magnolia Jean for lifting her spirits and improving her health.
"She helped keep my mind off how weak and terrible I felt," says Roper. "I thought she was the most beautiful baby girl I'd ever seen. She was so tiny and every part of her was just perfect."
[Images via Kayla Tracy Photography]