Attention Disney lovers! Want to live in a house dedicated to Disney and all of its characters? A Disney themed mansion recently went up for sale in central Florida, and the decor is filled with painted Disney characters, Mickey Mouse shaped accessories and a swimming pool fit for the Magic Kingdom.
The house, located in Palm Bay, Florida, is over seven thousand square feet, has six bedrooms and five bathrooms, as well as two different Mickey Mouse shaped pools. On the market for just under eight hundred and fifty thousand dollars, this rural mansion also includes a barn, go-kart track, a six car garage and sits right on a lake.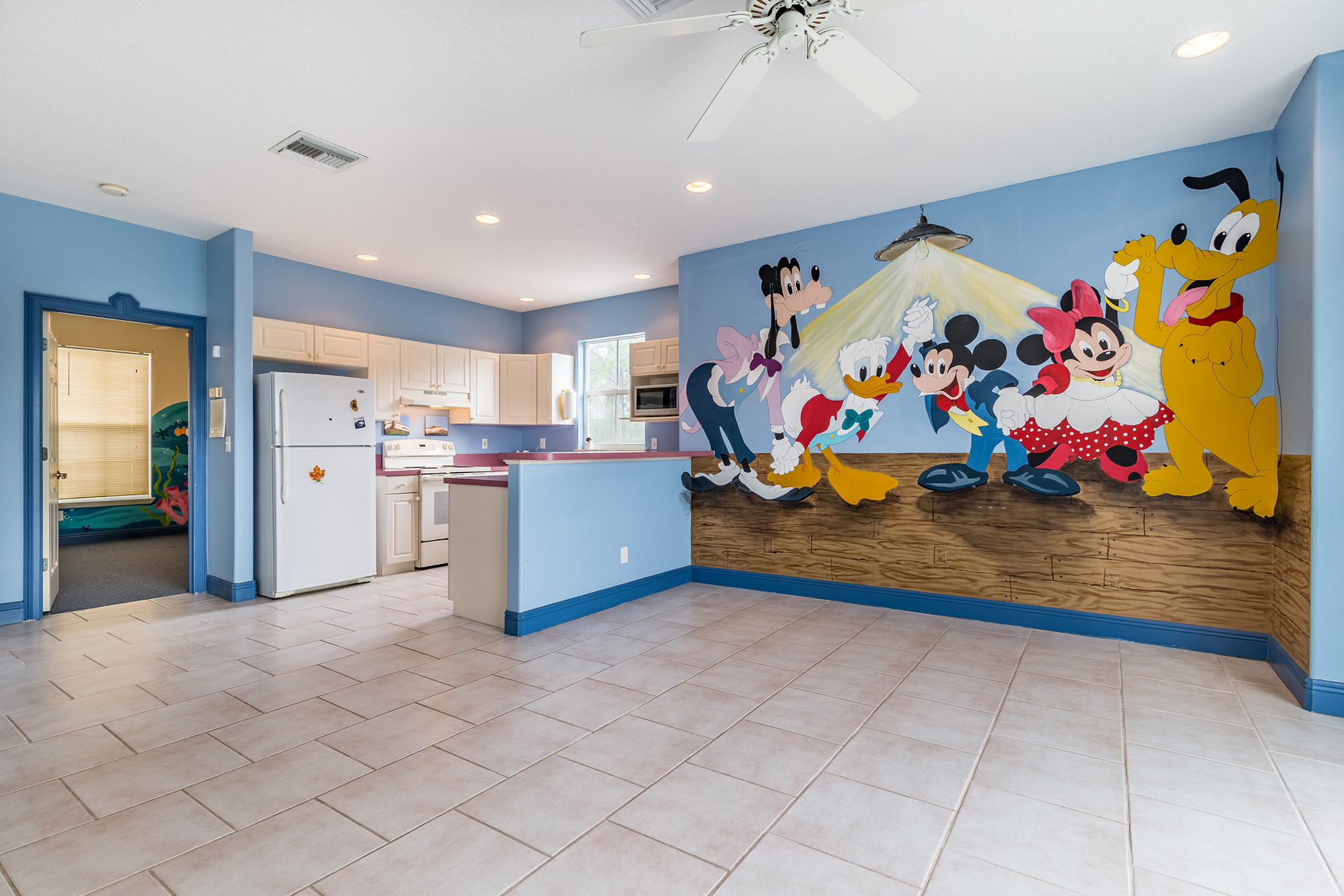 The house itself has a long drive and a circular driveway, which prominently features the first of two Mickey Mouse shaped pools in the front yard. The two-story house itself is a variety of whites, yellows and reds. Inside the house, each room is decorated with some form of Disney influence, from floor to ceiling murals in the kitchen to stained glass in the windows and Mickey Mouse shaped mirrors in the bathroom.
In the backyard is another Mickey Mouse shaped pool, which connects to a massive rock formation waterfall which you can swim underneath. There is also a seated area and a shallow section to the left, while a narrow strip of water connects the two pool areas with a full elevated wooden bridge overhead to access the other side of the pool.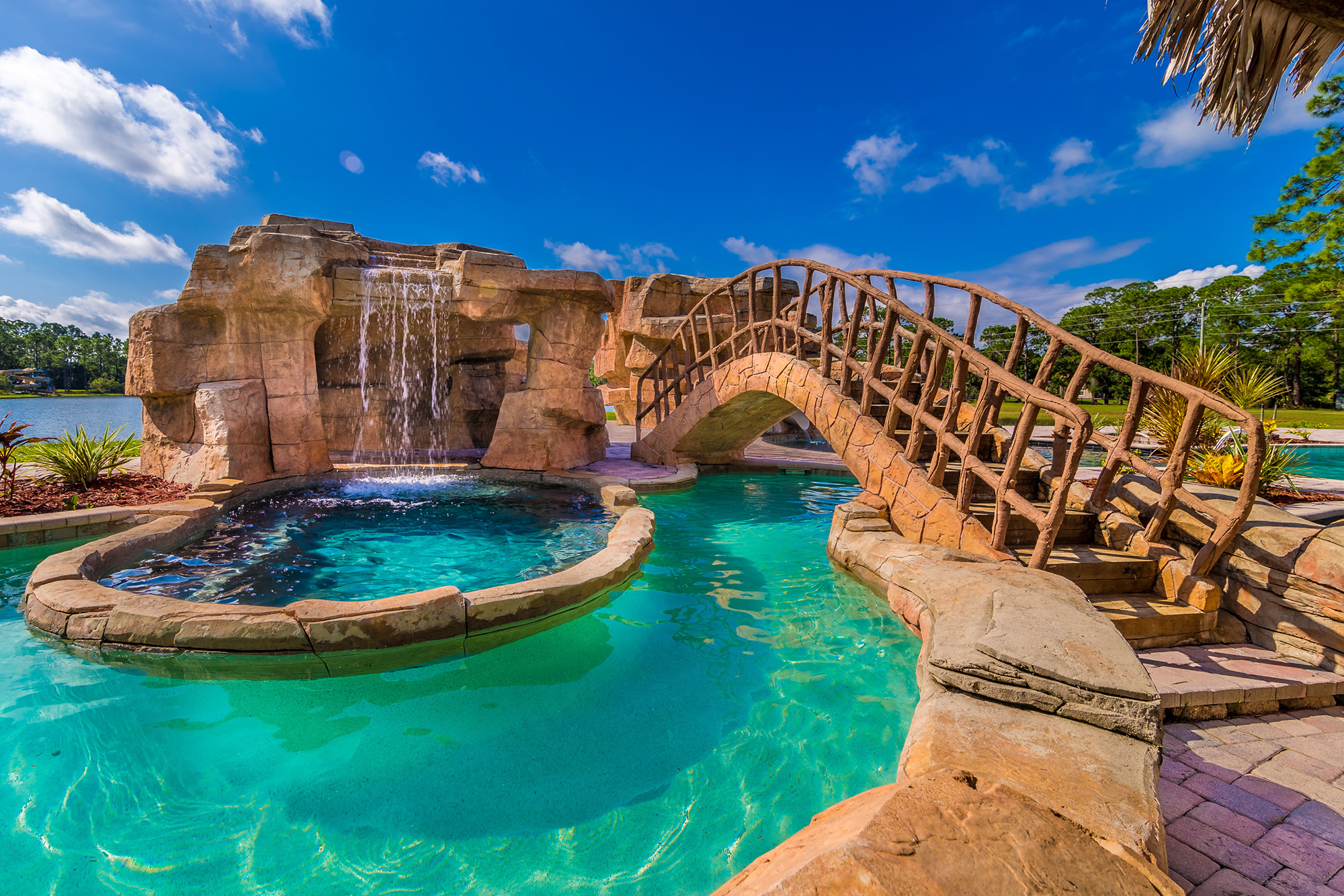 Due to the house being in a more rural area, the land is also zoned for keeping animals on the property, like horses or cows for grazing. The listing for the home was posted online this week and has quickly gone viral amongst Disney lovers. There is reportedly great interest in the home from potential buyers as well.