Chocolate Cream Pie Recipe
A chocolate pie is a great dessert for a holiday or special occasion, and this recipe is simple to make and taste delicious. Making the pie a day earlier and letting it chill in the refrigerator overnight adds a bit of crunch to the pie crust as well, for any added texture.
Ingredients
2 cups whole milk
6 ounces chocolate wafer cookies
4 1/2 tablespoons unsalted butter
 sea salt
1 teaspoon pure vanilla extract
3/4 cup heavy cream
1/2 cup plus 4 tablespoons granulated sugar
3 egg yolks
1/4 cup cornstarch
1/4 teaspoon fine sea salt
4 ounces semisweet chocolate
1 ounce unsweetened chocolate
Directions
Preheat the oven to 350 degrees and get out a large mixing bowl. Add the cookie crumbs, salt, butter, and 2 tablespoons sugar together until everything is mixed evenly.
Next, pour the mixture into a pie dish and press down to form the pie crust. Then put the pie dish into the oven for a minimum of eight minutes.
Remove the pie dish from the oven and let it cool off at room temperature.
In a medium saucepan, mix the cornstarch, salt, and 1/4 cup of sugar with the egg yolks. Whisk all the ingredient together until they are combined smoothly, then set it aside.
In a large saucepan, heat 1/4 a cup of sugar with the milk, and allow the sugar time to form into bubbles.
Carefully whisk the hot milk mixture into the egg mixture, stirring until the consistency is smooth and thick. Stir for at least three minutes over medium heat.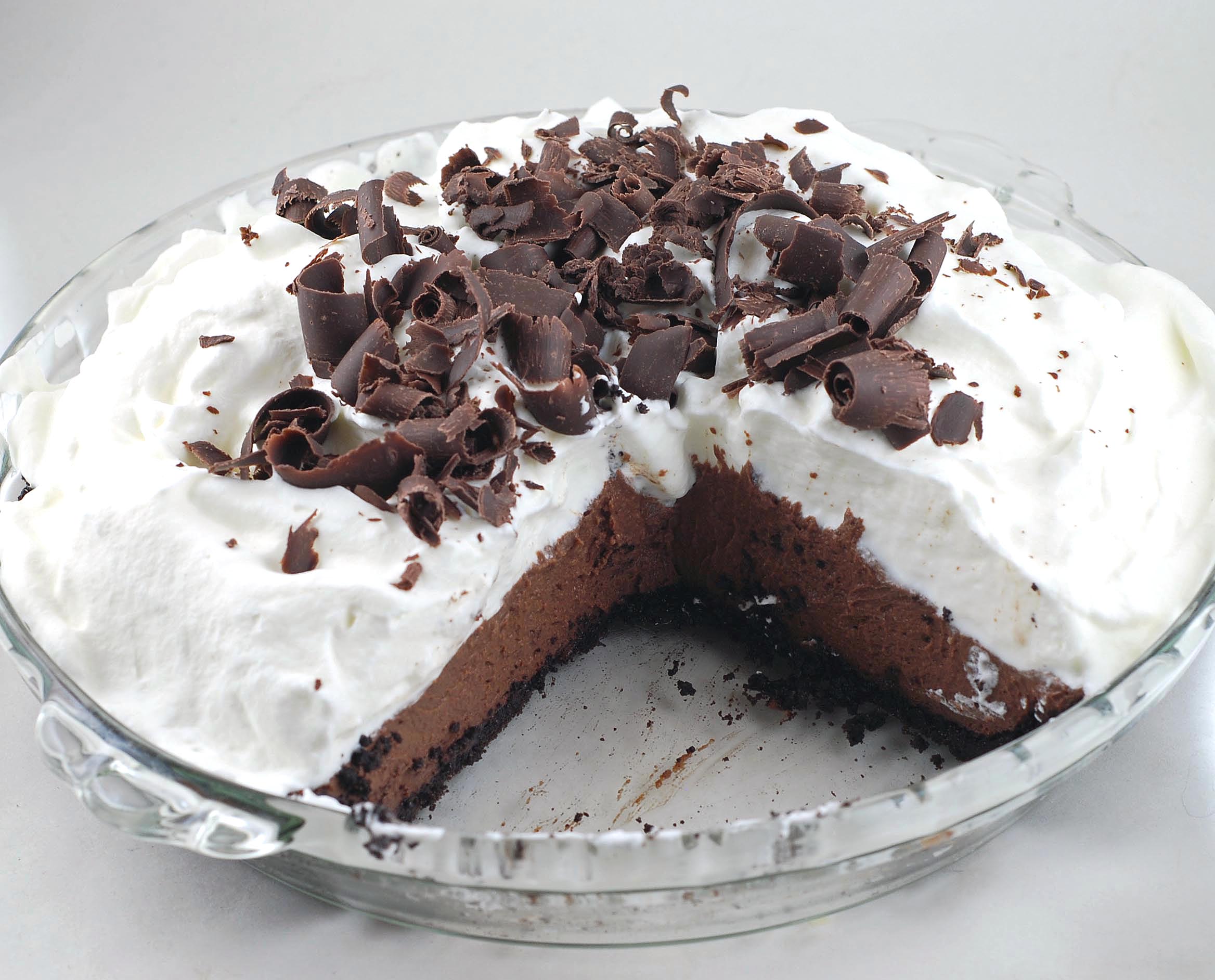 7. Next, remove the combined mixture from the heat and whisk in both the semisweet and the unsweetened chocolate pieces until thoroughly combined.
8. Carefully add the chocolate mixture to the pie crust, smoothing out the top with a spatula.
9. Take the heavy cream, the rest of the sugar and the vanilla and combine it together in a large bowl to create whipped cream. Then add toppings like the whipped cream, chocolate shavings or sprinkles as desired for decorations.
10. Serve immediately or keep the pie in the refrigerator until you're ready to serve it.