Sometimes when you board a plane, you never know who you'll end up sitting next to. A chance meeting on a plane a couple years ago ended up shaping three lives, all for the better.
In September 2016, Samantha Snipes boarded a flight from Atlanta to Raleigh. She was eight months pregnant and running away from an abusive relationship with her baby's father.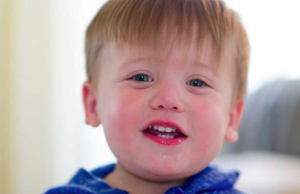 "After I announced I was pregnant to him, I thought maybe things would change a little bit and it just got worst," recalls Snipes. "One night when he put his hands on me again, I was scared and insecure and I wasn't even sure how to live on my own at that point."
Eventually, Snipes found the strength to walk away from that relationship. She got the last ticket available on that flight from Atlanta to Raleigh, and sitting next to her was Temple Phipps.
Snipes shared her story with Phipps, telling her that she was considering putting her baby up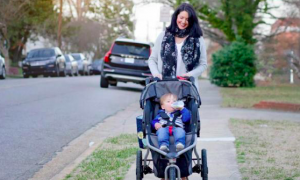 for adoption. Phipps could tell by listening that Snipes was she was nervous about her future.
"The position I was in, he wasn't going to have a very good life," says Snipes. "He was going to have a struggling life and I didn't want any of that for him."
When the plane landed, the two exchanged phone numbers. A few days later, Snipes delivered a baby boy. Soon after, she called Phipps, inviting her to visit her and the baby.
At that point, Phipps, 42, had been applying to adoption agencies but was often turned down because she was single. However, when she went to see Snipes and her baby, everything fell into place. Despite only knowing each other a few days, Snipes asked Phipps to be the baby's mother.
Within a few weeks, Vaughn Preston Phipps, now 18 months old, was officially adopted. Snipes has since moved to Raleigh permanently and started a photography business, allowing her to remain part of her biological son's life.
Snipes and Phipps now plan on writing a book about their chance encounter on that plane and how everything has worked out perfectly for both of them, and more importantly, for baby Vaughn.
[Images via wral.com]