The next MCU blockbuster is on the horizon with "Captain Marvel," the first Marvel female superhero to receive her own film in this ongoing franchise. Brie Larson will be starring as the titular hero in the first prequel of Marvel Cinematic Universe since "Captain America: The First Avenger." Not being the most prolific of the Marvel characters for not being featured much outside the comic books, audiences may have a few questions about the debut hero. Some are answered in the latest trailer that just released.
Check out the newest trailer below:
Directed by Anna Boden and Ryan Fleck, the filmmakers are saying that this won't be an origin story, despite what the first trailer may have let on. Larson's character is former Air Force pilot Carol Danvers, also a member of the Kree military division Starforce. And she'll apparently be starting the film already donning the costume. Because let's face it, superheroes are so common in the MCU that there's no time to slow down with the build-up to the iconic slipping on of the comic book attire. She'll be crossing paths with Nick Fury, reprised by Samuel Jackson. In addition, the cast will also include Jude Law, Ben Mendelsohn, Djimon Hounsou, Lee Pace, Clark Gregg, Lashana Lynch, Gemma Chan, Algenis Perez Soto, Rune Temte, and Mckenna Grace. Worth noting is that a few of these actors have already been in previous Marvel films.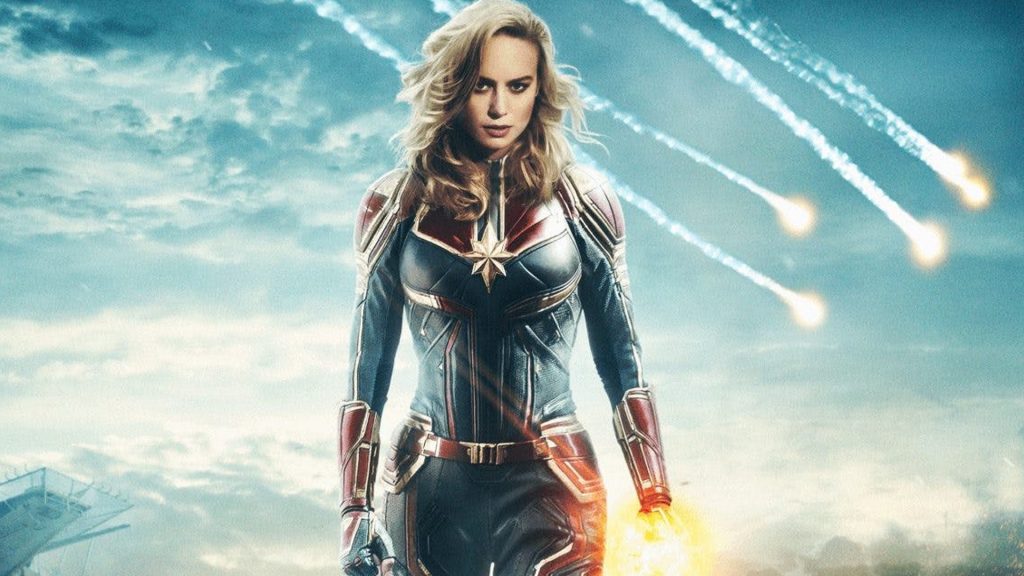 Read the full synopsis below:
Directed by Anna Boden and Ryan Fleck, Captain Marvel sidesteps the traditional origin-story template, and when it begins, Carol already has her powers. She's left her earthly life behind to join an elite Kree military team called Starforce, led by Jude Law's enigmatic commander. But before long, Carol finds herself back on Earth with new questions about her past. And she's got a formidable enemy in the form of the Skrulls — the notorious Marvel baddies made all the more dangerous by their shape-shifting abilities. Ben Mendelsohn plays their leader Talos, who spearheads a Skrull invasion of Earth.
"Captain Marvel" will debut in theaters on March 8, 2019.