A child battling cancer for the second time got a wonderful surprise on her 11th birthday. When Daisy Anguiano Miranda walked into Nebraska Medicine in Omaha on her birthday, she was greeted by countless daisies, both real and homemade art creations.
Daisy beat Ewing's sarcoma, a rare type of bone cancer, in 2016 when she was 9-years old. A year later, the cancer was back, forcing her to undergo surgery and another round of chemotherapy.
Despite facing cancer twice, Daisy has become well known around Nebraska Medicine for her sunny disposition and positive attitude, something that has been contagious for the other patients.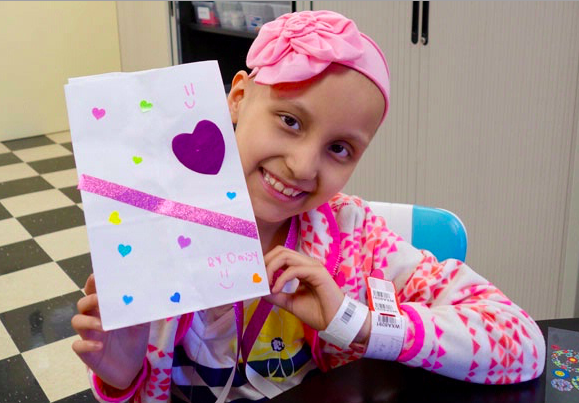 Ashli Brehm, who met Daisy in 2016 when she was being treated for breast cancer, organized the surprise for Daisy that she called "Daisies for Daisy."
"She's just kind of one of those people that you meet and she just touches you," Brehm said of Daisy. "I got paper flowers when I was going through treatment from somebody, and I just thought, 'Let's do this for Daisy.'"
Brehm asked readers of her blog to send anything daisy related. Many created paper daisies, while others sent blankets, art supplies, and even seeds to grow real daisies. Items arrived from as far away as Florida and Alaska.
"I looked shocked and wanted to faint, but I knew I couldn't," said an overwhelmed Daisy. "I'm so happy."
After her birthday celebration, Daisy began handing out some of the flowers she got to a few of the other patients. Daisy says she's happy to be finished with her latest round of chemo and is hopeful she won't need another one.
"I want to say thank you to everyone who did this," said Daisy. "It was really kind and generous of you. I hope you all are doing well, and I hope you have an amazing day. I'm so happy."