A puppy that was lucky to have survived the aftermath of Hurricane Harvey last year is now living the good life with her new owner, college student Anna Palmesano.
Balto, now 3-and-a-half months old, was one of six dogs rescued at a Houston area trailer park in December. The storm did great damage to the trailer park, leaving the six dogs without an owner. They survived only on candy and fast food neighborhood kids threw in their direction.
After the dogs were discovered by one of Anna's friends, they were transported to Omaha, Nebraska, where Anna goes to school. When Anna went to visit the dogs and drop off some supplies, Balto instinctively wandered over to her, sat on her lap, and parked herself there. That's when Anna knew she had to take Balto home with her.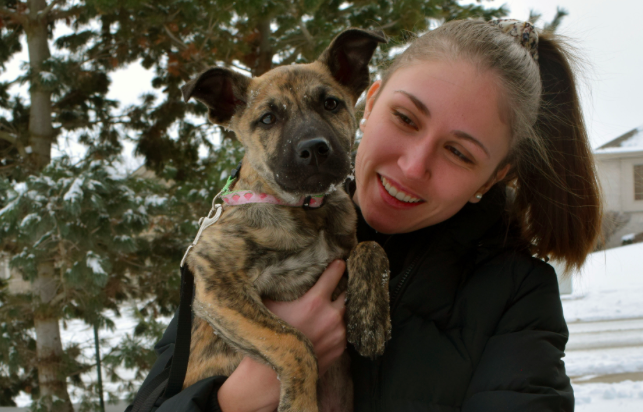 Anna is now focused on treating all of Balto's maladies that came from living in squalor at the trailer park. He even gets a massage with coconut oil every day to help with his skin and a warm blanket when he sleeps at night. With so much care and attention, Balto is on the road to recovery and adjusting to his new life.
"He is finally getting comfortable in our house," says Anna. "When he first came in, he only knew a garage. And he lived with dogs 24/7, so to be in a human family, he was so shocked. But now he's almost a little too comfortable running around in our house."
Now that he's been cleared of any infections and getting some of his strength and energy back, Balto has turned into the perfect pet.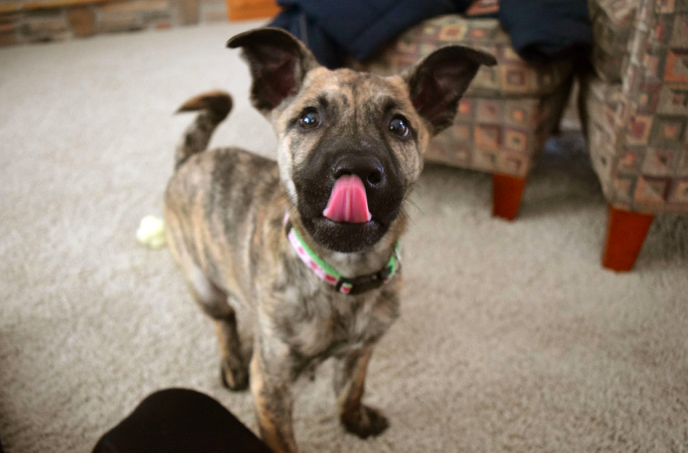 "It gives you something to look forward to, something to do, to take care of," says Anna. "The house isn't as quiet. This is what makes it home."
With the second chance that Balto has been given after being rescued from the trailer park, Anna wants him to make the most of it by eventually training him to be a therapy dog. She says it'll help him see the world and give back to it at the same time.
[Images via unothegateway.com]