They say it's better to give than to receive, but that expression doesn't usually apply to 9-year olds. However, Jack Beason of Baton Rouge, Louisiana may be the exception to that.
For his 9th birthday, Jack decided that instead of receiving presents, he would rather his guests give food, toys, and money to a local animal shelter called Cat Haven, which provides shelter and care for cats while also looking for families willing to adopt.
"As he's gotten older, he's just a really compassionate, sweet person and wants to give to other people," says Jack's mom, Karen.
The inspiration for Jack's idea undoubtedly came from the seven cats already living in the Beason household.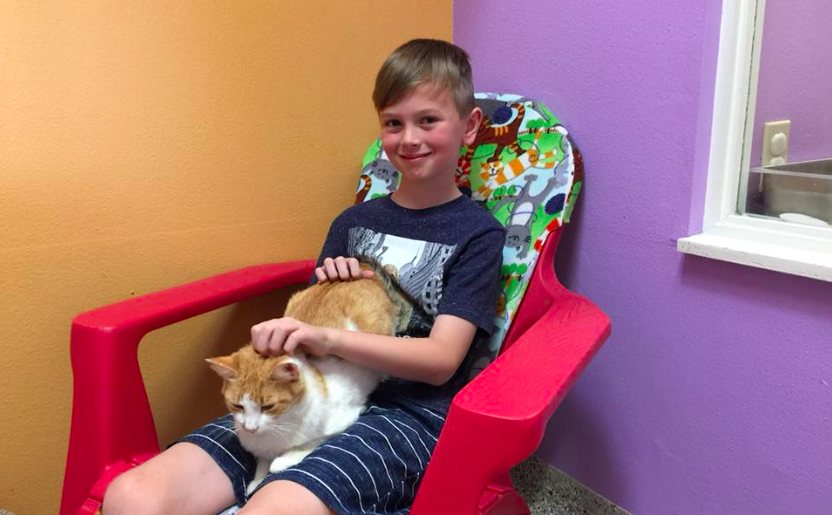 "Cats are not only easy to care for, they're just very sweet and loving animals," says Jack.
Leading up to his birthday, Jack and his mom created a fundraiser page on Facebook, asking for people to donate to Cat Haven. They set what they thought was a lofty goal of $500. But in a little over three weeks, they had surpassed that goal, raising $540 for Cat Haven.
"I figured we'd get to $200 or $300, never thinking we'd get to $500," says Karen. "The support from the community was overwhelming."
Jack helped encourage donations by offering to showcase some of his musical talent when the fundraiser reached certain benchmarks. He then made good on his promise by performing both a piano solo and a freestyle drum routine.
Woo hoo! Jack is over halfway to his birthday wish of raising $500 for Cat Haven (a no-kill cat rescue). Here is the drum solo he promised! Please continue to donate so he can get his birthday wish! https://www.facebook.com/donate/565413907163362/

Posted by Karen Humphrey Beason on Thursday, April 12, 2018
Jack's idea to turn his birthday into a fundraiser for Cat Haven has already inspired at least two other people to run similar Facebook fundraisers for Cat Haven, knowing there's no such thing as too much support when it comes to animal shelters.
"Having a surplus of supplies is good because they'll be extra for more and more cats coming in," says Jack.
With roughly 51 weeks until his next birthday, Jack is already planning another Cat Haven fundraiser for next year. He hopes to double his donation from this year, setting his sights on raising $1000 for Cat Haven on his 10th birthday.
[Images via Cat Haven Facebook page]