Everyone is familiar with the birthday cake flavor, and usually, when dessert brands have a milestone birthday, they release their products for a limited time with a birthday cake flavor. Eventually, birthday cake flavored candy was available year-round and became the equivalent of funfetti.
Now, popular chocolate bar company 3 Musketeers has announced the release of their own birthday cake flavored chocolate bar. 3 Musketeers is a chocolate bar with a fluffy chocolate center covered with hard milk chocolate. This is the first time the brand has sold a chocolate bar with another flavor.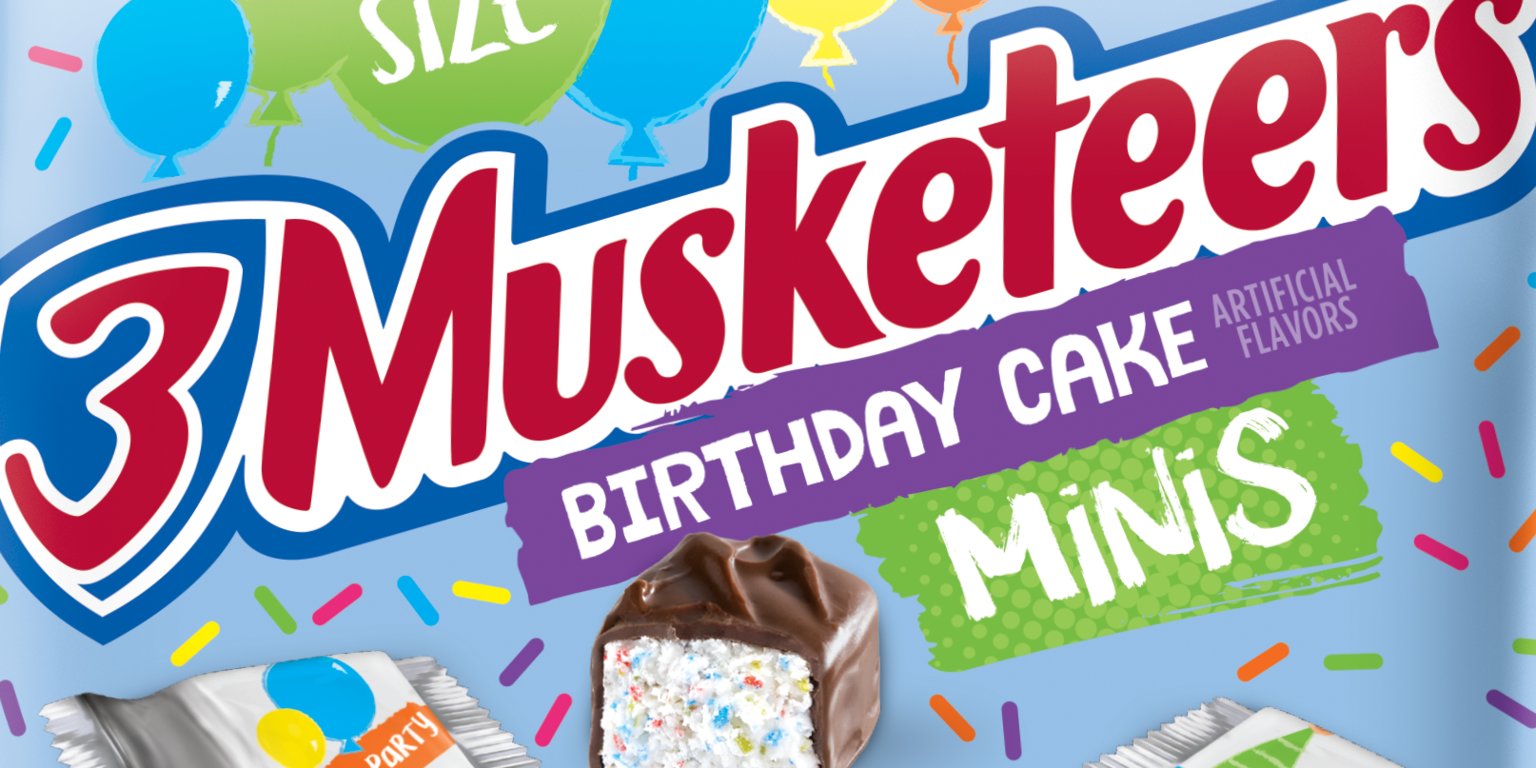 The birthday cake flavored bar will be vanilla flavored nougat with multi-colored funfetti sprinkles inside of it, wrapped in the bar's signature milk chocolate. For now, the birthday cake 3 Musketeers will be available exclusively at Walmart stores across America. However, the delicious dessert will be available in more stores on January 19.
In addition to the signature long candy bar, the brand also announced that the birthday cake flavored minis, which are bite-sized candies that are available in a small bag. 3 Musketeers are a popular treat to hand out on Halloween, and with this new flavor arriving just in time, your trick-or-treaters are in for a true treat.
The birthday cake flavor is basically vanilla cake batter, with added colored sprinkles. Funfetti is the baking equivalent, which is available for muffins, cakes, pancakes all other types of foods. But the birthday cake flavor has been rising in popularity with each passing year, making the flavor a good marketing move for brands looking to try new flavors.
3 Musketeers released a statement with the news, explaining that "our mission is to spread small moments of joy with our fans and this latest flavor brings that celebratory feeling to the everyday." It's also a bit of a risky move for a company whose product is one hundred percent chocolate to sell a primarily vanilla flavor instead.