These beautiful, iconic women topped Billboard charts, sold out movie theaters and started a movement in the 1970's that liberated women everywhere. Their posters can still be found plastered on bedroom walls, in vintage movie theaters and in film and television museums around the world. Where are they now, and have their iconic looks stood the test of time? Take a trip with us back to the 1970's!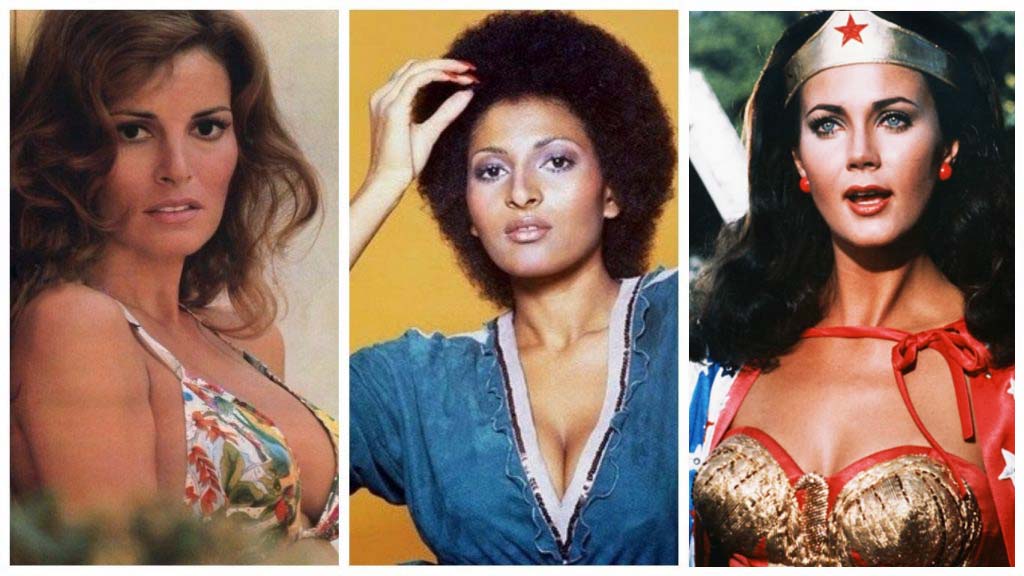 Lynda Carter: Woman Of Wonder
In 1972, Lynda Carter was crowned Miss World America. Two years later, America fell in love with her as Wonder Woman.
She currently plays U.S. President Olivia Marsdin in the hit show Supergirl. And with  2017's Wonder Woman movie relaunching the entire Wonder Woman franchise for a new generation of young women, Lynda Carter has been in the Wonder Woman spotlight once more.  She tweeted after seeing the new Wonder Woman movie: "What a wonderful movie!! Gal Gadot is fabulous as Wonder Woman and the movie premiere was amazing!"  Totally awesome.
Raquel Welch: Beyond The Cleavage
In 1966, Raquel starred in One Million Years B.C. Though she only had three lines in the movie, images of her in a deer-skin bikini were made into posters that ignited her fame and turned her into the top American sex symbol of her time. In 1974, she acted in The Three Musketeers.
In the 1990s, Raquel ranked No. 3 on Playboy's "100 Sexiest Stars of the Twentieth Century," list. She's still acting to this day.
Fun fact: If you want to read about her career in depth, pick up her autobiography titled: Raquel: Beyond The Cleavage.